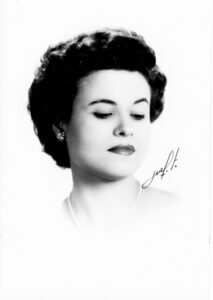 A woman of multicultural tastes and acceptance
Gladys Isabel (née Fajardo) Luhrs, 91, of Walbridge, Ohio passed away on Thursday, March 10, 2022.  Born to Dr. Euripides Fajardo and Antonia (née Hormigó) in Havana, Cuba, she immigrated to the United States and was married for 62 years to her husband Carl Luhrs.
Gladys grew up in Havana and Santiago, Cuba, in a home steeped in learning and education.  Gladys pursued high school and collegiate studies simultaneously at the Instituto de Segunda Enseñanza del Vedado and Escuela Normal para Maestros de la Habana, graduating with high school and teaching degrees.
As a teacher, she taught students representing a range of ages in elementary school through high school in private and public schools in Cuba.  Taking her position as an educator very seriously, she visited the students' homes to discuss the schoolwork with their parents and provided guidance for them to succeed academically.
In the United States, Gladys shared this passion for education with her family.  She taught her children to care about their academics, to study, and to be responsible.  She served as a reviewer of applications for several years with the [National] Hispanic Scholarship Fund. 
She valued becoming a citizen of the United States and voted regularly in elections.  Her daughter Joyce Luhrs helped Gladys prepare for the citizenship test, and she continues her mother's civic duty legacy voting in elections, while also serving as a member of the League of Women Voters of Northern Valley participating in various capacities on the board of directors and encouraging people to be informed citizens and vote.
An avid seamstress, Gladys was known for her culinary talents and enthusiasm for holiday decorating.  She enjoyed watching opera, listening to classical music, hearing the Latin rhythms of La Buena Vista Social Club, attending the ballet and concerts, and seeing movies that reflected different historical periods.
With her daughter Katherine Luhrs Warner, she attended operas, including Carmen, La Bohème, and La Traviata at the Detroit Opera House and stopped to eat at Vicente's Cuban Cuisine.  They also attended the Toledo Symphony Orchestra's classical music concerts at the Toledo Museum of Art Peristyle and the Stranahan Theater.  Rachmaninoff's beautiful compositions for piano and violin were among her favorite pieces.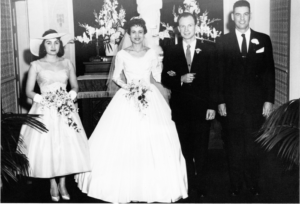 Sampling a range of cuisine from diverse cultures was a favorite activity undertaken with her children.  They explored the rich flavors of Chinese, Cuban, Spanish, Mexican, Lebanese, Greek, Italian, German, and other delicacies in the Toledo, Detroit, and New York City metropolitan areas.
Throughout her life, she generously helped her extended family and friends in the United States and abroad.  Gladys' family loved and cherished them very much.  They will miss her radiant smile.
On April 21, 2022, BALAM Dance Theatre will dedicate the debut of its new program, Garden of Love in Miniature, to Gladys.  The program will be presented live by the Gotham Early Music Scene's Midtown Concerts from 1:15 p.m. to 2:00 p.m. at the Church of the Transfiguration in New York City at 1 East 29th Street and also live streamed at https://gemsny.org/midtown-live.  Admission is free.
This imaginative program will feature renowned performers, including dancer and choreographer Carlos Fittante and guest mezzo-soprano Eugenia Forteza. They will present a blend of Baroque music, dance, and song.  Playwright and actor Inma Heredia contributed to the script.
She is survived by her husband, Carl; children Joyce Luhrs (David Miller), Katherine Luhrs Warner (Andrew Warner) and Warren Luhrs; grandson Drew Warner; and brother José Antonio Siricio Fajardo (Martha Elena).  Nieces, great nieces, a great-great niece and a great-great nephew also survive her.  Her sisters Aminta Fajardo and Eunices Fajardo and half-brothers Euripides Fajardo, Desiderio Fajardo, Euclides Fajardo and José Maria Fajardo preceded her in death.
At Gladys' request, a private service was held at Eggleston-Meinert-Pavley Funeral Home in the Toledo area.  In lieu of flowers, the family asks donations be made in her memory to the Hispanic Scholarship Fund, Attn: Ms. Julie Hite, 1411 W. 190th Street, Suite 700, Gardena, CA 90248 or online at https://www.hsf.net/Gladys-Luhrs/ .