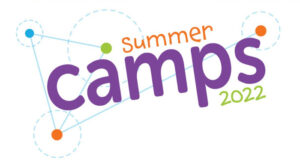 Summer months can be hectic for parents. That's why Imagination Station Summer Camps offer extended care. Campers can come early and stay late (8:30am-5:30pm) to make drop off and pick up a breeze.
Anything is possible in the mind of a child. Give them an empty paper towel roll and a hat and they're a pirate. Watch as a dining room chair and a paper plate turn them into a racecar driver. These are the first sparks of something amazing; moments are the foundation of Imagination Station Summer Camps.
Campers will dive into a week filled with fun, one-of-a-kind experiences that will satisfy all curiosity cravings. Explore some of the favorites like Super Splatter Science, Pirateology, Make. Code. Create, and Game On! where campers 9-13 will design (and play) their own board, arcade and video games while learning about programming, tinkering and design.
Camp is important for every child.  Imagination Station offers scholarship opportunities for kids who may not be able to afford it.  Please check out its website site, imaginationstationtoledo.org for more information.