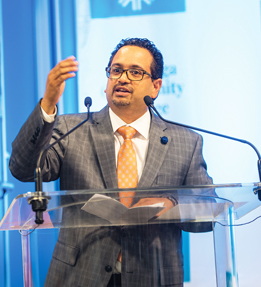 Esperanza Inc.—one of Cleveland's leading advocate for education in the Hispanic Community—will award more than $100,000 in college scholarships to 100 local Hispanic students at its annual Fiesta of Hope Celebration on Friday, June 3, 2022.  Two scholarship recipients (Patricia Peña and Leon Contreras) and one Esperanza alumni (Ricky Gilmore Peña) will share their personal stories – their challenges and successes – and the support they have received through Esperanza on the path toward their dreams.
The event is scheduled for the Renaissance Hotel at Tower City in Cleveland on Friday, June 3, 2022, 11:45a.m. to 1:30p.m.
Victor Ruiz is its executive director.