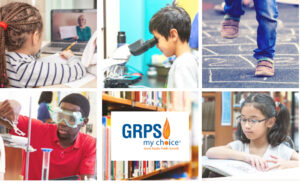 Dear Scholars, Families, and Staff,
I am writing to inform you about an important decision regarding school uniforms and a new dress code for the 2022-2023 school year.
One of the priority outcomes for our new GRPS Strategic Plan is to "increase scholar empowerment, belonging and agency." The Superintendent's Scholars Advisory Council strongly advocated for the district to eliminate the school uniform requirement. Based on this feedback, we agreed to conduct a survey of scholars, families, and staff to gauge whether we should make a change. The survey results showed families and staff were largely split about the uniform requirement, while our scholars were overwhelmingly opposed to it.
In keeping with the priority outcomes identified in our strategic plan, we have made the decision to eliminate the PK-12 school uniform requirement and implement a new dress code policy for the 2022-2023 school year.
The new GRPS Scholar Dress Code Policy will be presented to and voted on by the Board of Education in the coming weeks. When the Scholar Dress Code Policy is finalized, we will send it out to scholars, families, and staff.
If you have any questions or would like more information, please do not hesitate to contact your scholar's school directly. You may also contact the Communications Department at 616-819-2149 or communications@grps.org.
Thank you for all you did to support your scholar and our schools this year. Have a great summer and mark your calendar for the first day of school: Tuesday, August 23, 2022.
Sincerely,
Leadriane Roby, Ph.D.     
Superintendent of Schools