The Spanish American Organization has revealed the winners of this year's scholarship awards. The recipients will be publicly introduced at a Toledo Mud Hens game during the annual Latino Heritage Day festivities at Fifth Third Field on Sunday, July 31.
Each scholarship recipient will receive $1,000 to put toward their higher education.
Marisol Romo attends Lourdes University and carries a 3.8 GPA in history and pre-law. Her career goal is to become an attorney and specialize in mediation.
"I believe that now, more than ever, there is a need for Latinos serving in the court systems to offer bilingual services to non-English speakers, as well as offer an understanding insight to those who may require legal assistance," Ms. Romo wrote in her scholarship essay. "Anywhere from immigration law to family law, there is a need for Latino attorneys, especially in a heavily Latino state like Texas."
Marisol was born in Texas, after her family originated in Monterey, Nuevo Leon, Mexico. She became a wrestling captain in both high school and college and sings in the choir. She also serves as a campus tour guide and volunteer wrestling coach.
Aliya Perez is also a student-athlete at Lourdes University, where she carries a 3.35 GPA in biology and runs on the track and cross country teams. Her career aspirations are to earn a master's degree in wildlife conservation and environmental studies and to help prevent certain species from becoming extinct, especially marine life.
Another important adulthood goal is to become financially stable.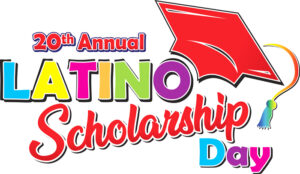 "I have seen firsthand people struggle with paying their college debt, credit card bills, mortgages and car payments," she wrote in her scholarship essay. "I don't want to live paycheck to paycheck and worry about my electricity being turned off. I have to be smart with my money and know how to spend it. I don't want to rely on government assistance for help. Debt can destroy families and I am not going to let that happen to my future family."
Aliyah's grandfather came to the U.S. from Puerto Rico when he was a child and taught her and a brother about his family's cultural and culinary traditions. She wrote about photos of quinceaneras around her family home and a family tamale recipe "that will make your mouth water" as some of those traditions.
Caiden Guzmán is the recipient of this year's Frances Marínez Scholarship, named for an active SAO member who recently passed away. The University of Dayton student maintains a 4.0 GPA and is majoring in mechanical and aerospace engineering.
Guzmán attended St. Francis and Central Catholic high schools in Toledo, where he also played baseball. On campus, he is a member of the Society of Hispanic Professional Engineers (SHPE) and Multi Ethnic Engineers Program (MEP), where he volunteered as a math and physics tutor to help other Hispanic students with academic difficulties. Guzán also speaks to K-8 students at schools around the University of Dayton campus to share his story and encourage them to keep focusing on their education while serving others.
There are two scholarship recipients who attend Owens Community College.
Emily Ronquillo is a first generation college student and a 2022 graduate of Northwood High School. Her intention is to transfer to the University of Toledo to major in biomedical engineering.
Madison Fournier is a first generation college student and a 2020 graduate of Clay High School. The business major has the intention of transferring to the University of Toledo to major in marketing.
La Prensa will present four scholarships totaling $3,000.00 to four students before the game. The recipients are Caiden Guzmán from Maumee, OH receiving $1,000, Hailey Pérez from Columbus, OH receiving $1,000, Carlos Huembes from Ypsilanti, MI receiving $500 and Jasmine Candelario from Lorain, OH receiving $500.
Latins United  and the Northwest Ohio Hispanic Chamber will also be presenting their scholarship recipients.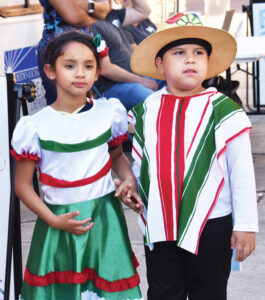 Latino Scholarship Day celebrates 20 years, July 31, 32022.
Latino Scholarship Day is celebrating 20 years of partnership with the Toledo Mud Hens on July 31, 2022. La Prensa adding even more Latin flavor to the day by hosting a parade to kick off this annual event! The parade will include floats and vehicles decorated to embrace different Latin cultures. Its theme is 'Celebramos Educación.'
The Toledo Mud Hens vs. Indianapolis Indians game begins at 2:05 p.m. at Fifth Third Field, with a 3 p.m. concert at Hensville featuring Bajo Zero and Las Hermanos Villegas. Tickets are $20 each and can be purchased from LaPrensa staff or SAO members.
Entertainment includes Mirabel and Bruno from Encanto, different dance groups such as El Corazón de Mexico, Grupo de Danza San Pedro y San Pablo and Jacob El Guero Estrada.
La Prensa is collaborating with the Sofia Quintero Center for a piñata for the students to break once the parade is over.
15-year-old Riley Garcia will perform our national anthem. She is a strong and gorgeous young lady that is a cancer survivor. Riley has a beautiful voice and we are excited to have her preform for us this year! To add even more Latin flavor, Sammy Gonzalez  will perform "Take Me Out to the Ball Game" in Spanish during the 7th inning stretch.
Special 20th Anniversary T-shirts will be for sale. Tickets are only $20 and include the parade, baseball game and live music! Call Adrianne at 419-870-2797 or email adrianne@laprensanewspaper.com.