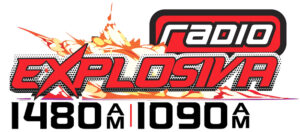 Detroit, Michigan, Aug. 2, 2022: For the first time in the city of Detroit, a Major League Baseball game will be broadcast ENTIRELY IN SPANISH on the radio.
The Detroit Tigers awarded this distinction to LA EXPLOSIVA WSDS1480AM and WCAR1090AM to bring the action, play by play, to listeners in the Detroit metro area.
Miguel Cabrera is making history in the 2022 season, causing a domino effect of success that engulfs the home team and the popular radio station among the growing Latino community in southeastern Michigan.
"For us it is a great distinction and as the first 24/7 radio station in Spanish in Detroit, we once again leave a mark in history, as it is the first time that the Detroit Tigers give access to a local Spanish-language media outlet of broadcasting a complete Major League game", said Alex Reséndez, General Director of La Explosiva and Radio Personality known as "El Batman".
The game between DETROIT TIGERS VS LOS ANGELES ANGELS, will be broadcast within the event called FIESTA TIGRES 2022, to be held on Friday, August 19 at 7:10 p.m., in Comerica Park.
For the comments of the game, there will be the participation of two talented journalists such as the Venezuelans Carlos Guillen and Mari Montes.
Guillen has been a broadcaster for the Washington Nationals, CNN en Español correspondent for Venezuela, and sports anchor for ESPN Deportes and Noticiero Azteca in Miami.
Montes has served as a commentator on various radio and television programs in Venezuela and the Caribbean, commenting on general Major League incidents.
ABOUT LA EXPLOSIVA RADIO
La Explosiva WSDS1480AM and WCAR1090, are directed by the company VAZQUEZ BROADCASTING CORPORATION.
It began on July 23, 2001 with 3 hours daily of programming from Monday to Friday; in 2005 it became the first station totally in Spanish language 24/7 in the Detroit metropolitan area; in 2022 it began to program WCAR1090am, to expand its coverage southeastern Michigan.
News, Regional Mexican music, Pop, Reggaeton, Salsa and Merengue, as well as coverage of local events, make up its daily programming, aimed at the Latino community in this area.