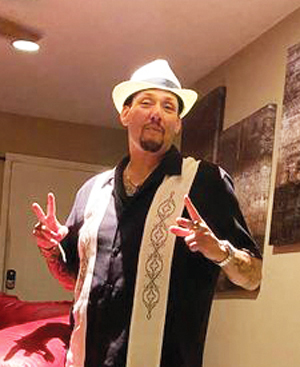 Paul Anthony "Paulie" Aviles, 53, died unexpectedly at his home in Surprise, AZ on August 17, 2022. Born on July 23, 1969 in Lorain, OH, he relocated to Arizona in 2021 where he worked with his brother opening a new restaurant. Prior to this, Paulie lived in Florida for several years, spending much of his time with his adoring, maternal aunt Julie (Manuel) Hernandez.
Paulie is survived by his children Trevor Garza, Mylenna Kerr-Aviles, Jayden Buena, and Maria Aviles; his devoted brothers Pete Aviles (Lissette), and Michael Aviles (Michelle). He will be fondly remembered by his nieces and nephews Alexandria (Adam) Sacharski, Cassandra Aviles, Michael (Julie) Aviles Jr., Dylan (Maria) Mullins, Andrew Turner, Valencia (Jared) Aviles Poore, Tatiana Aviles, Angelo and Miguel Aviles, Nicholas Yahia and Sabrina Jimenez; his great-nieces and nephews, Ayden, Aeris and Aurora Sacharski, Capri Laurenti and Paityn Pinkerton, Jaz Merie Reyna and Marcella Aviles; Isabella and Amelia Poore, and Xander Mullins; as well as many cousins, aunts and uncles in Ohio, Puerto Rico, Florida, and Texas.
He is preceded in death by his parents, Pedro Aviles Sr. and Maria Aviles; paternal grandparents, Pablo and Cruz Aviles, maternal grandparents, Emilio and Maria Mendiola and, his niece, Gabriella Cruz Aviles.
Paulie enjoyed riding motorcycles, rock music and was a collector of hats and shoes. He also loved the outdoors, fishing and boating, and hanging out with friends and family watching live bands.
A private mass for family and friends will be held at 9:30am, on Friday, August 26, 2022 at Sacred Heart Chapel, 4301 Pearl Avenue, Lorain, OH followed by a celebration of life at St. Lad's Pavilion, 4221 Pearl Avenue from 5:00-8:00 pm.