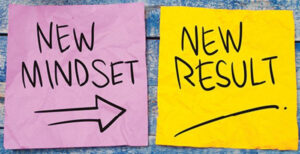 Course helps leaders refine their approach by harnessing mindful practices
CLEVELAND, August 24, 2022: Corporate College®, a division of Cuyahoga Community College (Tri-C®), is launching a new online certificate program to help professionals lead their teams during uncertain times.
The Mindful Leadership program runs Oct. 5 to Dec. 14, 2022. Classes meet virtually from 1 p.m. to 4 p.m. on Wednesdays. The program will be offered again in spring 2023.
"What worked yesterday is no longer working due to the volatility, complexity and ambiguity of our times," said Suzanne Ortiz, director of open enrollment for Corporate College. "With our new normal, the name of the game has changed, causing a shift to a different style of leadership — that of a mindful leader."
The program will help participants:
Find increased balance, clarity, focus, compassion and creativity.
Make better, more meaningful decisions.
Increase productivity and improve time management.
Cultivate emotional literacy to reduce conflict.
Understand the power of habits.
Lead more mindfully.
Learn more and register at corporatecollege.com/mindfulleadership.