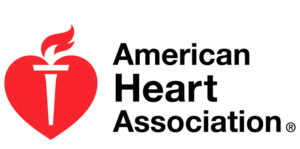 Por Thor Christensen, American Heart Association News
Añadir 1,000 pasos, o incluso solo 500, a tu rutina diaria pudiera conducir a una vida más larga, sugiere una nueva investigación.
Desde hace largo tiempo, los expertos han avalado la caminata como una forma gratis y sencilla para que las personas reciban una amplia variedad de beneficios para la salud, entre ellos dormir mejor, prevenir el aumento de peso y reducir los riesgos de una afección grave, como enfermedad cardíaca, derrame cerebral y diabetes.
Aunque las apps para mantener una buena forma física con frecuencia recomiendan caminar 10,000 pasos al día, los expertos dicen que no hay un número mágico para mejorar la salud. Incluso así, un grupo de investigadores europeos quiso hacerse una idea más clara de cuántos pasos pudieran ayudar a las personas a vivir más tiempo.
El equipo de investigadores analizó 17 estudios que reunieron datos sobre los conteos de pasos y las muertes debidas a todas las causas, específicamente aquellas provocadas por problemas cardiovasculares. A los 226,899 adultos en los estudios se les realizó un seguimiento durante un promedio de 7.1 años.
Cada aumento de 1,000 pasos caminados diariamente por los participantes en los estudios estuvo relacionado con un 22% menor de probabilidad de morir por cualquier causa, según los cálculos de los investigadores. Cada incremento de 500 pasos estuvo vinculado a una reducción del 7% en las muertes relacionadas con problemas cardiovasculares.
Cuando los investigadores se centraron en la cifra media de los conteos de pasos, caminar más, especialmente mucho más, pareció tener una mayor correlación con reducidas tasas de mortalidad.
En comparación con un grupo de personas que registraron casi 4,000 pasos al día, el riesgo de morir por cualquier causa se redujo en:
– 49% para 5,500 pasos;
– 55% para 7,400 pasos; y
– 67% para 11,500 pasos al día.
En el caso de las muertes debidas a causas cardiovasculares, en comparación con cerca de 2,350 pasos al día, el riesgo disminuyó en:
– 16% para 4,000 pasos;
– 49% para 6,700 pasos; y
– 67% para 10,400 pasos al día.
"El mensaje es que no tienes que caminar mucho para conseguir grandes beneficios. Tan solo caminar 1,000 pasos adicionales al día puede ser muy importante", dijo el Dr. Maciej Banach, autor principal del estudio. "Por supuesto, mientras más camines, mejor".
La clave radica en caminar con regularidad. Banach, que es un cardiólogo, señala que él les dice a sus pacientes sedentarios que aprovechen cualquier oportunidad de aumentar sus pasos. Él les dice que, siempre que sea posible, dejen el auto en casa y caminen hasta destinos cercanos.
"Es tan fácil. Pero el aspecto importante es que no puedes hacerlo nada más durante una semana o un mes. Debes hacer el intento por caminar todos los días, durante el resto de tu vida", dijo Banach, jefe del departamento de cardiología preventiva y lipidología de la Universidad Médica de Lodz, en Polonia.
Banach dijo que el estudio tuvo limitaciones porque que se basó en observación, y no en poner a prueba una intervención específica, y por tanto no pudo demostrar causa y efecto. Es necesario estudiar los posibles beneficios de pasos adicionales diarios en ensayos controlados aleatorios y bien diseñados de diferentes poblaciones, dijo él.
Amanda Paluch, quien no participó en la investigación, dijo que el estudio proporciona evidencia cuantitativa de los beneficios que reporta caminar y nos recuerda que "cualquier pequeña mejora puede ser significativa para tu salud, en especial si en estos momentos no estás activo".
"No solo se trata de la cantidad de años, sino de la calidad de los años vividos", dijo ella. "Mantenerse activo puede prolongar los años saludables para jugar con los nietos, tachar más viajes de la lista de cosas por hacer antes de morir y sencillamente disfrutar la vida cada día sin las cargas de las enfermedades".
Si tiene preguntas o comentarios sobre esta historia de la American Heart Association News, por favor envíe un correo electrónico a editor@heart.org.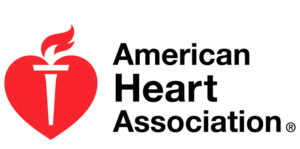 Upping your step count, even in small amounts, may increase life span
By Thor Christensen, American Heart Association News
Adding 1,000 or even 500 steps to your daily routine could lead to a longer life, new research suggests.
Experts have long endorsed walking as a free and easy way for people to get a wide variety of health benefits, including improved sleep, prevention of weight gain and reduced risks for serious conditions like heart disease, stroke and diabetes.
While fitness apps often recommend taking 10,000 steps a day, experts say there's no magic number for improving health. Still, a group of European researchers wanted to get a clearer idea of how many steps might help people live longer.
The research team analyzed 17 studies that gathered data on step counts, deaths from all causes and specifically from cardiovascular problems. The 226,899 adults in the studies were followed for an average of 7.1 years.
Each increase of 1,000 steps taken daily by the studies' participants was associated with a 22% lower chance of dying from all causes, the researchers calculated. Each 500-step increment was linked to a 7% drop in cardiovascular-related deaths.
When researchers looked at the median number of step counts, walking more – especially a lot more – seemed to have a greater connection to reduced death rates.
Compared with a group of people logging almost 4,000 steps daily, risk of death from any cause was reduced by:
– 49% for 5,500 steps;
– 55% for 7,400 steps; and
– 67% for 11,500 steps a day.
For deaths from cardiovascular causes, compared with about 2,350 steps a day, risk fell by:
– 16% for 4,000 steps;
– 49% for 6,700; and
– 67% for 10,400 steps a day.
"The message is you don't need to walk a lot to get large benefits. Walking just 1,000 extra steps a day can be very important," said Dr. Maciej Banach, the study's lead author. "Obviously the more, the better."
The key is to do it regularly. Banach, a cardiologist, said he tells his sedentary patients to look for any opportunity to increase their steps. He tells them to leave the car at home and walk to nearby destinations whenever possible.
"It's so easy. But the important thing is you can't just do it for one week or one month. You should be trying to walk every day for the rest of your life," said Banach, head of the department of preventive cardiology and lipidology at the Medical University of Lodz in Poland.
Banach said the study was limited by the fact that it was based on observation, rather than testing a specific intervention, and could not prove cause and effect. The potential benefits of extra daily steps need to be studied in well-designed, randomized controlled trials of different populations, he said.
Amanda Paluch, who was not involved in the research, said the study provides quantitative evidence of the benefits of walking and reminds us that "any small improvement can be meaningful for your health, particularly if you are not active right now."
She urged medical professionals to try to motivate patients to be physically active.
"Patients value advice from physicians. Taking just a few seconds to encourage active lifestyles can be meaningful," said Paluch, assistant professor in the School of Public Health and Health Sciences at the University of Massachusetts Amherst.
While the study focused on life span and exercise, Paluch said people should think about walking as a way to lengthen their "health span."
"It's not just about quantity of years, but quality of years lived," she said. "Being active can prolong healthy years to play with the grandkids, check off more of those bucket list trips, and simply enjoy daily living without the burdens of disease."
If you have questions or comments about this American Heart Association News story, please email editor@heart.org.