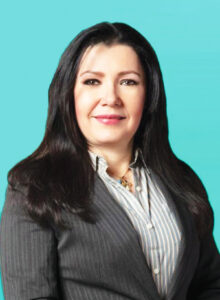 Toledo, OH, November 28, 2022: With the outbreak and spread of COVID-19 starting in 2019, underserved communities in Lucas County were particularly vulnerable. As a nonprofit focused on serving Toledo's Latino population, we saw firsthand the devastating impact the virus had on our neighbors.
We wanted to learn more about the virus, the effort to get vital information to poor and underserved Hispanic communities, and how we can be better prepared should another pandemic occur.
"Latinos faced disproportionate health and economic impacts from COVID-19," said Nuestra Gente President and Founder Linda Parra. "As a whole, Latinos suffer from poorer health on many measures. At the same time, they are less likely to have access to high-quality care. The pandemic disproportionately impacted communities of color. Latinos were more vulnerable to the virus."
Over the course of several weeks in 2022, we conducted research on the spread of COVID-19 through the Hispanic community in Lucas County; interviewed community members, public health officials, and frontline care workers; compiled data from public information sources; and examined some of the limitations of pandemic care and data gathering in light of the particular challenges facing the Hispanic community.
The resulting report can be found on our website, www.nuestragentecommunityprojects.org/covid-19. We hope that the project illuminates not only the unique challenges facing Latinos in Lucas County, but also the community's unique strengths and resilience and the extraordinary effort and empathy that went into understanding and combating an unprecedented health emergency.
"It is vital that lawmakers take into consideration the needs of the Latino community and what must be done to ensure that Latinos are provided the help they need." Parra said.