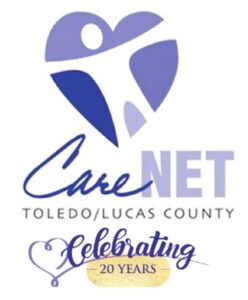 Toledo, Ohio, December 5, 2022:  As the year comes to an end, people are thinking about their resolutions for the new year, and many are centered around better health. Having affordable health insurance is one important piece of living a healthy life.
Federal Navigators with Get Covered Ohio can help people understand what plans are available to them, with some plans as low as $10 a month or less, and all services are provided for free.
"We're thrilled to be working in tandem with Get Covered Ohio to provide Navigators in our local community to help individuals and families navigate through the health insurance enrollment process," says Julie Grasson, executive director of Toledo/Lucas County CareNet. "Open enrollment for 2023 has already begun and ends January 15, so there isn't much time to delay looking for plans."
Get Covered Ohio Navigators are certified and licensed by the U.S. Department of Health and Human Services and the Ohio Department of Insurance. In addition to providing free services, Navigators are completely unbiased when it comes to different plans, making sure consumers find plans that best fit their needs and budget.
The open enrollment period for 2023 Healthcare.gov plans is open now through January 15, 2023. Enrollment in Medicaid coverage for consumers with lower incomes, as well as Special Enrollment Periods for consumers that experience life changes or loss of coverage, is available year-round.
Appointments are available in-person, virtually, over the phone, and in multiple languages. To schedule an appointment with a Navigator, visit getcoveredohio.org or call (833) 628-4467.
About Toledo/Lucas County CareNet
Toledo/Lucas County CareNet provides access to coordinated healthcare services for low-income Lucas County residents. As a member of the Ohio Association of Foodbanks' navigator consortium, CareNet also has licensed and certified navigators who provide residents of 21 northwest Ohio counties with free assistance with Medicaid and federal Health Insurance Marketplace enrollment. For more information about CareNet, please visit toledocarenet.org
Get Covered Ohio is a collaborative effort to connect Ohioans to free information and assistance exploring their health insurance options, enrolling in health coverage, and understanding and using their coverage. It is led by the Ohio Association of Foodbanks and includes eight local and regional organizations providing Navigator services. 
This project is supported by the Centers for Medicare and Medicaid Services (CMS) of the U.S. Department of Health and Human Services (HHS) as part of a financial assistance award totaling $2.33 million with 100 percent funded by CMS/HHS. The contents are those of the authors and do not necessarily represent the official views of, nor an endorsement, by CMS/HHS, or the U.S. Government.