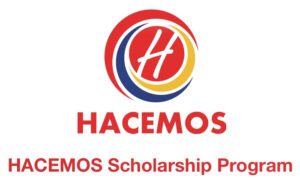 HACEMOS, el grupo de empleados hispanos/latinos de AT&T, está aceptando aplicaciones para su Programa de Becas HACEMOS 2023-24.
Con el objetivo de apoyar a la próxima generación de líderes hispanos, el Programa de Becas HACEMOS otorga becas de $1,500 a estudiantes universitarios de dos años y $2,500 a estudiantes universitarios de cuatro años.
"Vengo de humildes orígenes y entiendo los desafíos y obstáculos que muchos enfrentan al buscar una educación superior. Estoy agradecido por la oportunidad de ser parte de una organización dedicada a romper estas barreras y brindar acceso a oportunidades educativas a la comunidad hispana," dijo Nelson Salgado, presidente de HACEMOS Capitulo de Michigan. "Mis propias experiencias han alimentado mi pasión por dar y ayudar y estoy honrado de apoyar este esfuerzo para crear un futuro más brillante para la próxima generación de líderes hispanos."
Los criterios de elegibilidad para los solicitantes incluyen:
Ser de origen hispano O ser hijo dependiente* de un miembro activo de HACEMOS y tener 25 años o menos a partir de la fecha límite de solicitud.
Estudiantes de último año de secundaria o graduados que planean inscribirse en estudios de pregrado a tiempo completo en una universidad o colegio universitario acreditado de dos o cuatro años en Estados Unidos, Puerto Rico, Islas Vírgenes de Estados Unidos, Guam o cualquier otro territorio de Estados Unidos durante todo el año académico 2023-24.
Los estudiantes que ya están inscritos pueden solicitarlo.
Inscribirse en al menos 12 horas de crédito por semestre en el curso que conduce a un grado.
Tener un promedio de calificación acumulada de 3.0 o mejor en una escala de 4.0 (o el equivalente).
La fecha límite para solicitar la beca es el 2 de marzo de 2023, antes de las 3 pm CST.
El grupo de empleados hispanos/latinos HACEMOS de AT&T es una organización sin fines de lucro 501c3 con 8,500 miembros comprometidos en el servicio comunitario y a inspirar a la próxima generación de líderes a través de eventos como el Día de la Alta Tecnología HACEMOS y su Programa de Becas.
El Programa de Becas HACEMOS se nutre de fondos recaudados durante eventos especiales como torneos de golf, carreras 5K y otras iniciativas con el apoyo de miembros activos, empleados de AT&T y socios comunitarios. Desde el 1998 el programa ha otorgado más de 4 millones de dólares en becas a estudiantes.
Para obtener más información sobre la Beca HACEMOS y cómo solicitarla visite https://hacemos.org/ o
https://scholarshipamerica.org/scholarship/hacemos-scholarship-program/.
HACEMOS Scholarship Accepting Applications for 2023-24 Academic Year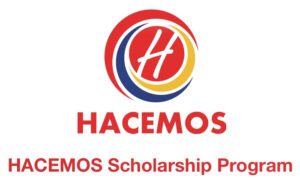 HACEMOS, AT&T's Hispanic/Latino employee group, is now accepting applications for its 2023-24 HACEMOS Scholarship Program.
Aimed at supporting the next generation of Hispanic leaders, the HACEMOS Scholarship Program awards scholarships of $1,500 to two-year college students and $2,500 to four-year college students.
"Coming from humble beginnings, I understand the challenges and obstacles that many face in pursuing higher education. I am grateful for the opportunity to be a part of an organization dedicated to removing these barriers and providing access to educational opportunities for the Hispanic community," said Nelson Salgado, President of HACEMOS Michigan Chapter. "My own experiences have fueled my passion for giving back and I am honored to support this effort to create a brighter future for the next generation of Hispanic leaders."
Eligibility criteria for applicants include:
Be of Hispanic heritage OR be a dependent* child of an active HACEMOS member and age 25 and under as of the application deadline.
High school seniors or graduates who plan to enroll in full-time undergraduate study at an accredited two-year or four-year college or university in the United States, Puerto Rico, U.S. Virgin Islands, Guam or any other U.S. territory for the entire 2023-24 academic year.
Students who are already enrolled may apply.
Enroll in at least 12 credit hours per semester in coursework leading to a degree.
Have a cumulative Grade Point Average of 3.0 or better on a 4.0 scale (or the equivalent).
The deadline to apply for the scholarship is March 2, 2023, at 3 pm CST.
AT&T's HACEMOS Hispanic/Latino employee group is a 501c3 organization with 8,500 members nationwide dedicated to community engagement and inspiring the next generation of leaders through signature events like HACEMOS High Technology Day and their Scholarship Program.
The HACEMOS Scholarship Program is made possible through fundraising events that include golf tournaments, auctions and 5k runs with the support of AT&T employees and community partners. The program has awarded more than 4 million dollars in scholarships since 1998.
For more information about HACEMOS Scholarship and how to apply, visit https://hacemos.org/ or
https://scholarshipamerica.org/scholarship/hacemos-scholarship-program/.