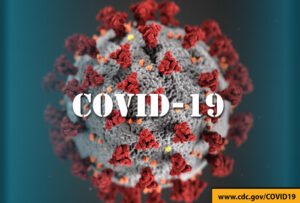 Por MIKE STOBBE
Associated Press
NUEVA YORK, 4 V 23 (AP) – La cifra de decesos en Estados Unidos disminuyó el año pasado y el COVID-19 cayó a la cuarta causa de muerte en el país, informaron el jueves los Centros para el Control y la Prevención de Enfermedades (CDC, por sus siglas en inglés).
Las muertes por coronavirus se encuentran debajo de las causadas por enfermedades cardíacas, cáncer y lesiones como sobredosis de drogas, muertes por vehículos motorizados y tiroteos. En 2020 y 2021, sólo las enfermedades cardíacas y el cáncer estuvieron por arriba del coronavirus.
Generalmente, las muertes en Estados Unidos aumentan de un año a otro, en parte debido a que la población crece. La pandemia aceleró esa tendencia, convirtiendo a 2021 en el año más mortífero en la historia del país, con más de 3,4 millones de decesos. Sin embargo, en 2022 se registró la primera caída en las muertes desde 2009.
El recuento para 2022 fue de aproximadamente 3,3 millones, una disminución de 5% respecto de 2021, pero aún mucho más alto que en años anteriores a la pandemia. Los CDC advirtieron que las cifras del año pasado son preliminares y pueden cambiar un poco luego de un análisis más profundo.
Las tasas de mortalidad asociadas con el coronavirus cayeron para casi todos los estadounidenses. El año pasado, el virus fue considerado la causa subyacente de unas 187.000 muertes en Estados Unidos, lo que representa un 6% de los fallecimientos. Las tasas de mortalidad por COVID-19 más altas se registraron en el sur del país y en una región adyacente que se extiende al oeste hasta Texas, Oklahoma y Nuevo México, según datos de los CDC.
Las tasas de mortalidad por enfermedades cardíacas y cáncer aumentaron durante la pandemia, de acuerdo con los CDC. La tasa de mortalidad por cáncer había ido a la baja durante 20 años antes de la pandemia por COVID-19.
El informe de los CDC indicó una leve disminución en el número de muertes por lesiones el año pasado, cayendo a unas 218.000 en comparación con 219.500 del año anterior. Eso sería una sorpresa, dadas las recientes tendencias en el aumento de muertes por sobredosis de drogas y por agresiones con armas de fuego.
Las autoridades de los CDC señalaron que ese número podría aumentar. Los datos sobre certificados de defunción por muertes por lesiones tienden a tomar más tiempo en obtenerse dado a que muchos involucran investigaciones policiales.
___
El Departamento de Salud y Ciencias de The Associated Press recibe apoyo del Grupo de Medios de Ciencias y Educativos del Instituto Médico Howard Hughes. La AP es la única responsable de todo el contenido.
Copyright 2023 The Associated Press. Todos los derechos reservados. Este material no puede ser publicado, difundido, reescrito o redistribuido sin permiso.