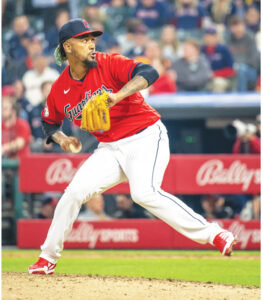 By Larry Arreguin
CLEVELAND, OH, June 13, 2023: Guardians continue winning ways, move to 1.5 games behind 1st place Minnesota Twins in AL Central.
Next week they'll travel to San Diego then Arizona to take on NL West Teams. They'll return to Progressive Field on the 6-20 to begin a series with the Oakland A's.
Tigers end losing streak; Win in dramatic fashion in the 10th
By Larry Arreguin
DETROIT, MI, June 13, 2023: The Tigers were on the verge of losing 10 in a row when they began their host of the NL Atlanta Braves.
Spencer Torkelson, First Baseman (#20) was determined to end the streak hitting 3-6, including a home run in the 9th and knocking in the winning run in the 10th on a sacrifice fly. The Tigers remain 5 out of first place in the weak AL Central.