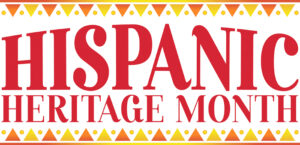 By La Prensa Staff
Hispanic Heritage Month is celebrated from September 15 to October 15, honoring the contributions and experiences of people from Latin America or of Latin-American ancestry. While recognized as one people, this month presents the opportunity to acknowledge and celebrate the diversity of Latinos, such as national origins, cultural identities, and generational distinctions. The 30-day celebration coincides with the independence days of several Latin, Central, and South American nations.
A pair of events take place Saturday, September 23 at Williams Park, 410 E. Stone St., Gibsonburg. The day's festivities begin with the Mollet Mile Race, sponsored by the El Aguila Bakery in Fremont. Then La Familia Mancha Entertainment hosts a Hispanic Heritage Festival from 3 p.m. to midnight, featuring musical acts Los Hermanos, Tejano Sound Band, Texas-based Ashlto, and special guest Bumper Gómez. Also features a cash bar, vendors, a car show, raffles, y más. Presale tickets run $5 or $10 at the door. Children ages five and under get in free. Midwest Tejano Radio and Midwest Tex Mex Radio will broadcast live.
Women of Toledo is hosting a September Speed Mentoring event featuring Hispanic community leaders at the Sofia Quintero Art and Cultural Center 1222 Broadway, Thursday, September 28, 6-8 p.m. The event highlights the voices and accomplishments of those leaders who also serve as change-makers, champions of people, and social entrepreneurs. The volunteer mentors give of their time and talent to pave the way for future Latino history-makers, according to a Facebook event post. Online registration is available at www.womenoftoledo.org.
A Tejano Night dinner cruise provides an evening of fun and entertainment Thursday, September 28 on the Maumee River near downtown Toledo aboard the Sandpiper. The ship boards at 5:30 p.m., with the cruise running 6 to 8 p.m. A $40 ticket provides the cruise, dinner catered by Los Toros, dinner, and contests. Reservations can be made by calling 419.450.3358 or 419.490.8806.
The 34 annual Diamante Awards will take place Tuesday, October 3, 6 to 8 p.m., at the Owens Community College Student Health and Activities Center. Awards are given in the categories of youth leadership, adult leadership, adult professional, community agency, and friend of the Latino community, recognizing individuals and organizations for their outstanding achievements and service to Latinos. The awards ceremony also raises funds for Latino youth who want to advance their education by attending a college or university in the region. General admission tickets are $75 each and available at www.eventbrite.com. At press time, this year's award winners had not been announced by presenter Latino Alliance of Northwest Ohio.
NAMI of Greater Toledo is hosting its eighth annual Latino Leadership Forum Friday, October 6, 9 a.m. to 2 p.m. at the Sofia Quintero Art and Cultural Center, 1222 Broadway St., Toledo. The free event is open to community members, behavioral health professionals and anyone who has an interest in improving the lives of the Latino community. Community leaders, mental health professionals, and consumers will address efforts to address the mental health needs and quality of life of Latino individuals and families. The forum's keynote speaker will be Dr. Marilyn Sampilo from the Cleveland Clinic. Event registration is required at www.eventbrite.com.
La Conexión will celebrate the nonprofit organization's tenth anniversary during a welcoming parade and party Saturday, October 7, 6 p.m. to midnight, in the Junior Fair Building at the Wood County Fairgrounds, 13800 W. Poe Rd., Bowling Green. The free event will feature food, BYOB, Latino dance lessons, and live music from Los Aztecas and DJ Pajaro. For the 'welcome parade,' guests are invited to bring or make a sign with the word "welcome" in their native language. The parade is designed to celebrate the value and contributions immigrants make to the region as a whole.