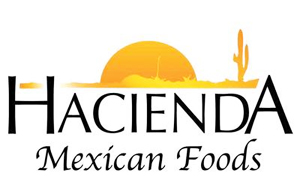 The iconic Michigan food manufacturer is one of 68 businesses recognized nationally as part of the SBA's 70th Anniversary Celebration
DETROIT, MICHIGAN: On Friday, September 22, 2023, the U.S. Small Business Administration's District Director, Laketa Henderson, presented Hacienda Mexican Foods owner Lydia Gutierrez, with an SBA legacy Business trophy during a ceremony at the company's manufacturing Plant in Detroit.  Hacienda Mexican Foods is one of 68 Legacy Businesses the SBA is recognizing nationwide as part of the SBA's 70th anniversary celebrations. Hacienda Mexican
Foods owner Lydia Gutierrez started the company in 1994 with her late husband, Richard. She grew the company from eight to over fifty employees. With an emphasis on purchasing local and their commitment to social accountability, Hacienda continues to grow in the heart of Mexicantown – Detroit. Their products were once sold only in the metro Detroit area but are now available in more than fifteen states and now internationally, in parts of Canada.
On hand for the presentation were MI-13 Rep. Shri Thanedar's District Director, Linto Thomas and Michigan DO Deputy District Director, Thaddeus Hammond. Rep. Thanedar's District Director shared a video of the Congressman paying tribute and congratulating the 70th anniversary celebration's recipient and presented her with a proclamation.
"The SBA was established in 1953 by President Eisenhower, and with President Biden's Investing in America agency, the SBA continues to support small businesses from the middle up to the bottom out, and connecting small businesses with the resources that are needed to create jobs, build generational wealth, and flourish". Under the leadership of SBA Administrator Guzman, the SBA is "meeting people where they are at with a priority on equity, customer service and by reducing barriers so more entrepreneurs can access the resources they need to be successful" says Geri Aglipay, SBA Great Lakes Regional Administrator, who oversees Ohio and five other states in the region.
MI -13 Rep. Shri Thanedar was quoted as saying, " Since 1994, they've been a shining example of commitment and community promise. From eight to over fifty employees, their growth is a testament to the city of Detroit's indomitable spirit and the promise of American small business. Congratulations to Hacienda Mexican Foods on their well-deserved SBA Legacy Award".
"The success of Hacienda Mexican Foods demonstrates that companies can start small, not go at it alone, and through hard work and dedication grow into a successful enterprise," said SBA Michigan District Director Laketa Henderson. "Our SBA Michigan District Office team strives to create a strong ecosystem to nurture small businesses. Hacienda Mexican foods is a fine example of successful growth translating into a community win.
"SBA has the pulse of the business community and has helped Hacienda Mexican Foods grow and stay in business. The SBA 504 program allowed us to purchase machinery that puts Detroiters to work. We thank the leaders of SBA for empowering small business to grow and make a difference!," said Hacienda Mexican Foods owner, Lydia Gutierrez. . Ms. Gutierrez, in discussions, has emphasized how important SBA lending partner Michigan Certified Development Corporation has been and assist in their continued growth.
SBA Legacy Businesses recognize past or current small business that benefited from SBA resources in their early stages of development.  For 70 years, America's entrepreneurs have relied on SBA support to help start and grow their small businesses. Today, the SBA is building upon its success providing billions of dollars in support to small businesses and by helping millions of entrepreneurs build meaningful lifelong connections which help power their local economies.
Now, amid soaring consumer confidence, historic low unemployment, and falling inflation, applications to start new businesses continue to boom.  Since the start of 2021, more than 12.2 million people have applied to start a small business – including 900,000 plus in Michigan.