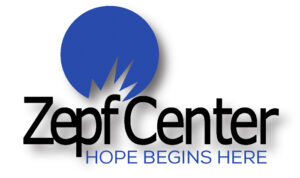 TOLEDO, Nov 9, 2023: The Board of Trustees of the Stranahan Supporting Organization of the Greater Toledo Community Foundation has approved a grant to Zepf Center for $47,500. These funds will support Zepf Center Safety Net—the only shelter serving runaway and homeless youth in Northwest Ohio. 
The Stranahan Supporting Organization grant announcement arrived at the perfect time as Zepf Center staff celebrate National Runaway Prevention Month—an annual campaign focused on shining a light on runaway youth and raising awareness for community resources.
The grant will be used to continue shelter operations and provide temporary emergency shelter and counseling services to eligible youth who have run away, have been forced to leave their home or are homeless. Safety Net operates 24/7/365 to ensure that area youth always have a safe and secure place to stay.
"We are incredibly grateful to receive this grant from the Greater Toledo Community Foundation," said Zepf Center CEO Deb Flores. "We take pride in our work and remain committed to supporting youth in our community."
In addition to the Safety Net shelter, the program hosts a drop-in center for youth ages 12-21. Open Monday through Friday, noon-5 p.m., youth can access showers and hygiene products, get a hot meal, do their laundry and connect with community support resources.
"More than 1.5 million children run away from home each year," said Linda Nordahl, chief integration officer at Zepf Center. "We provide them with a safe space where they can find stability and support."
Beyond Safety Net, Zepf Center has unique resources for local youth, providing them with vital resources, mental health services and a safe, accepting environment to heal. Services include youth psychiatric urgent care, newly expanded full-time psychiatric staff, youth primary care and the MRSS crisis response team.
Zepf Center is accepting donations to fund programs like Safety Net as they continue to serve the surrounding community. To donate, visit zepfcenter.org/landing/donate/.
For more information about Safety Net at Zepf Center, visit zepfcenter.org/safety-net/.