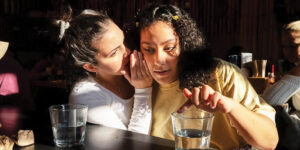 Detroit Institute of Arts presents an exploration of visual storytelling with photography exhibition Conscious Response: Photographers Changing the Way We See
DETROIT, July 13, 2022: The Detroit Institute of Arts presents a new photography exhibition Conscious Response: Photographers Changing the Way We See. On view July 28, 2022, through January 8, 2023, the exhibition explores the history of visual storytelling and image making through the eyes of over 25 artists who have used photography to record and reflect upon human experiences that impact the work they make and our perceptions of the world.
The exhibition features over 75 black-and-white and color photographs and photobooks from the 1950s to the present day with works by Diane Arbus, Dawood Bey, Bruce Davidson, Robert Frank, Kenro Izu, Gordon Parks, Doug and Mike Starn, and Hiroshi Sugimoto in addition to emerging and mid-career artists including Farah Al Qasimi, Genesis Báez, Brian Day, Merik Goma, Jarod Lew, Jova Lynne, Millee Tibbs, and Corine Vermeulen.
The show is curated by Nancy Barr, the DIA's James Pearson Duffy Curator of Photography and Department Head, who notes, "photography is a way to see through the eyes of others and this exhibition brings together work, much of which has never been on view before, that explores the intentions and perceptions of artists and photographers so we, as viewers, can witness their response to the world."
While the "conscious response" of each of the 25 artists may be different, the common theme of connections and explorations of photographic traditions, nature, time, consciousness, and spirituality are featured throughout the show. Historical photographers Arbus, Davidson, Evans Frank and Parks Photographers looked at the world in black-and-white, photographers like Day, Lew, Lynne and Quasi explore identity and community through their lens and finally multi-generational artists like Bey Fraser and Goma use their art to interpret the black experience and social justice.
Many of the works are gifts to the museum, others are recent acquisitions made by the DIA and never before on view.