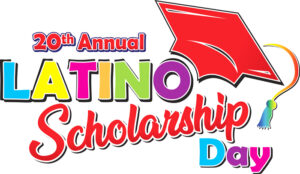 Latino Scholarship Day is celebrating 20 years of partnership with the Toledo Mud Hens on July 31, 2022. La Prensa adding even more Latin flavor to the day by hosting a parade to kick off this annual event! The parade will include floats and vehicles decorated to embrace different Latin cultures. Its theme is 'Celebramos Educación.'
The Toledo Mud Hens vs. Indianapolis Indians game begins at 2:05 p.m. at Fifth Third Field, with a 3 p.m. concert at Hensville featuring Bajo Zero and Las Hermanos Villegas. Tickets are $20 each and can be purchased from LaPrensa staff or SAO members.
Entertainment includes Mirabel and Bruno from Encanto, different dance groups such as El Corazón de Mexico, Grupo de Danza San Pedro y San Pablo and Jacob El Guero Estrada.
La Prensa is collaborating with the Sofia Quintero Center for a piñata for the students to break once the parade is over.
15-year-old Riley Garcia will perform our national anthem. She is a strong and gorgeous young lady that is a cancer survivor. Riley has a beautiful voice and we are excited to have her preform for us this year! To add even more Latin flavor, Sammy Gonzalez  will perform "Take Me Out to the Ball Game" in Spanish during the 7th inning stretch.
Special 20th Anniversary T-shirts will be for sale. Tickets are only $20 and include the parade, baseball game and live music! Call Adrianne at 419-870-2797 or email adrianne@laprensanewspaper.com.
Latino Scholarship Day agenda
Parade starts promptly at noon
Scholarship recipients will be on the
field at 1:30pm
Baseball game starts at 2:05pm
Live bands will start setting up at 3pm
Bring your chairs and blankets for the parade and live entertainment!