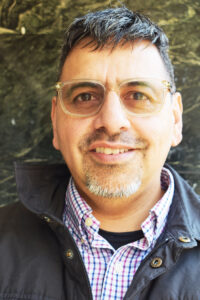 Bringing in the New Year has led to a few changes at La Prensa, including the appointment of Larry Arreguin as its new Sales Director. While no stranger to the publication, his sports photography work has been featured often in the paper and we're excited to have him take on a new role. "I've known Rico for years and the work La Prensa continues to do is amazing! I'm honored and excited to be a part of his team in this role," said Larry.
Prior to joining La Prensa, Mr. Arreguin served as Chief of Staff for a City of Detroit councilmember during the Covid-19 pandemic and the 2021 500 Year Flood in Detroit. Another major achievement for the office was the city's creation of the first Office of Disability Affairs.
In addition to his work in city government, Mr. Arreguin has worked for federal, state and county officials. His service includes working for Michigan's Governor and the Chairman of the Wayne County Board of Commissioners.
While most of his recent work has been in the public sector, he has also served in leadership positions in the not for profit and business sectors. These roles include Vice President for Business Development and Advocacy for one of Michigan's largest private, not-for-profit providers of children's services. In the private sector, he served as the Vice President of Government Affairs for one of the fastest growing information technology companies in the U.S.
Please welcome Mr. Arreguin to the La Prensa Team!
Contact Larry at 419-720-9332 or via email at larry@laprensa1.com.