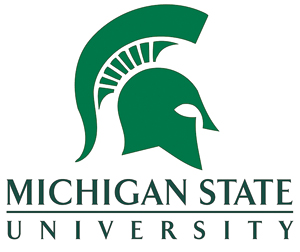 EAST LANSING, Mich. — Michigan State University online graduate programs continue to receive top rankings from U.S. News & World Report. For 2023, three of the university's participating programs and four specific disciplinary areas are ranked in the top 10.
"It is rewarding to see Michigan State University's commitment to provide high-quality, online education opportunities for a broad range of learners recognized at this level," said MSU Interim Provost Thomas Jeitschko. "These rankings are evidence of MSU's institutional excellence and indicators of the scholarly excellence of our graduates."
The Broad College of Business' online non-MBA graduate program in business broke into the top 10 for the first time, jumping from No. 12 to No. 6. The program also jumped two places among U.S. public universities to No. 4 and maintained its No. 3 ranking for business programs for veterans.
"The college's online master's programs offer professionals the opportunity to reach their educational goals while sustaining their career momentum," said Judith Whipple, interim dean of the Broad College of Business. "We are honored to be ranked in the top five of U.S. public universities and the top 10 overall. These rankings demonstrate our commitment to providing exceptional educational opportunities for our students who will inspire the future of business."
MSU's graduate program in the College of Education returned to the top 10 this year with a No. 10 ranking overall and among public institutions. The program also placed in the top 10 in the four specific disciplinary areas identified by U.S. News & World Report:
1 for curriculum and instruction
2 for educational administration and supervision
6 for educational and instructional media design
7 for special education
"The opportunities afforded by the college's top-ranked online programs align seamlessly with not only the university's land-grant mission, but also the strategic vision to expand opportunity and equity for all," said Jerlando F.L. Jackson, dean of the MSU College of Education. "These top rankings confirm that our graduate students are using their strong knowledge base to excel in their fields of practice."
The College of Social Science's online master's program in criminal justice dropped one spot to No. 6 in the nation. For the past two years it was ranked No. 5 and has consistently been in the top 10 since 2017.
In addition, MSU is ranked No. 11 in the disciplinary area of mechanical engineering, an improvement of three spots.
U.S. News & World Report rankings are based on a combination of reputational surveys, data-based metrics and metrics specific to online instruction.