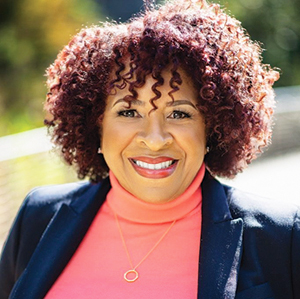 CLEVELAND, OH, FEBRUARY 1, 2023: During Black History Month, Cleveland Public Library will recognize Black leaders, writers, and creators of the past, present, and future.
"As The People's University, Cleveland Public Library celebrates all cultures," said Erica Marks, Senior Director of Outreach and Programming Services at Cleveland Public Library. "In February, we're amplifying the Black voice through our programming because it's important for people to see themselves in books, music, and art."
WRITERS UNPLUGGED: The Library will celebrate Black authors and writers in February in a new series entitled, Writers Unplugged. The series on the Library's Facebook and YouTube channels will feature conversations with local and national authors and writers about their latest works and what inspires them.
Cleveland native Wanda Morris will appear on Writers Unplugged on Thursday, February 9 at 7:00 p.m. Morris will discuss her new novel, Anywhere You Run. Her debut novel, All Her Little Secrets, has been optioned for a one-hour limited series on Showtime and will be executive produced by Emmy Award-winning actress Uzo Aduba.
YOUTH EMPOWERMENT: Man Up, CLE! returns to the Main Library on Friday, February 24 to inspire and empower young men. The youth empowerment program helps children see the possibilities for their lives and set goals for the future. Breakout sessions include social and emotional learning, leadership, eSports, financial literacy, and creative writing. This year's keynote speaker is Nick Brooks, author of Promise Boys. Participants will receive a free copy of Brooks' debut novel.
LIFE AND CULTURE: Our African American Families Photograph Collection documents aspects of African American life and culture relating to Cleveland and Cleveland families. It consists of roughly 1,200 black-and-white photographs that date from 1865 to the end of the 20th century. Notables are the Wormley/Graves Collection which covers six generations, and the Triplett Family Collection. The images are located in our Cleveland Public Library Digital Gallery.
UNCOVERING OUR ROOTS: Our beginnings help to shape us. Cleveland Public Library is a one-stop source for Clevelanders searching for their ancestors. Visit the Center for Local and Global History at Main Library for assistance or discover helpful resources on  cpl.org/genealogy.
SPECIAL COLLECTIONS: Visit Special Collections at Main Library on Saturdays to view the first autobiography of Frederick Douglass published in 1845 and other items.
CULTURAL EXHIBITIONS: Explore Black culture through art. The Langston Hughes Branch is home to the Protest sculpture by Brooklyn-based artist Olalekan 'Lek' Jeyifous which celebrates democracy. The branch also has a display of memorabilia about Langston Hughes' life in Cleveland.
The Literature Department staff at Main Library curated an exhibit titled Langston Hughes: In Cleveland, In Context, on the third floor of the Main Library. It contains a series of facsimiles that trace the editing evolution of Langston Hughes' poem Two Somewhat Different Epigrams.
Also at Main Library, Celebrate Those Who Give Black™ tells the story of Black philanthropy in Cleveland. The exhibition, curated by The Soul of Philanthropy Cleveland (TSOPCLE), recognizes individuals throughout the Greater Cleveland area who do the work of giving back, day in and day out and many go unnoticed.
Families can explore the Black culture through fun and educational programming at any one of our neighborhood branches. Programs include art and craft activities inspired by African American icons, Black History trivia, movies, and more. Visit our online calendar at cpl.org/events for a complete list of Black History programs.
Looking for a great read for Black History Month? Check out our recommended reading list at www.cpl.org.