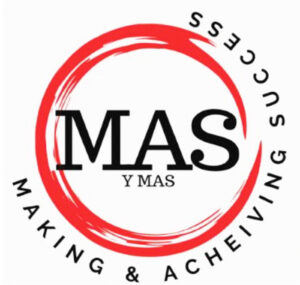 Five $1,000 scholarship recipients will be announced at the Guerrero Memorial Foundation Scholarship event at Taylor Hyundai Toledo on February 28, 2023 at 5:00 pm.
The Guerrero Memorial Scholarship Foundation was started by Melinda Sánchez, to honor both her brother Robert (Bob) and her great nephew Sebastian (Sob Sob) Guerrero, who both served in the U.S. Air Force. Both lost their lives through unrelated military tragic occurrences. Melinda's brother Bob, died at age (71) on January 15, 2021 of COVID-19 complications. Her great nephew Sob Sob, died on his 21st  birthday, February 28, 2017, after being hit by a tractor trailer on I-75.
Melinda decided to honor her loved ones by helping students monetarily with their academic goals. The first year, $2,500 was raised, the second year, $3,500 and was honorably donated to the University of Toledo Scholarship Foundation. This year, Mas Y Mas Guidance and Support Services, and partner organizations were able to raise $5,000 in which 5 students will receive $1,000 each.
Lucas County Auditor, Anita Lopez, Ohio State Representative, Elgin Rogers Jr, District 44, and Taylor Automotive Community Ambassador Tom Cole will choose scholarship recipients based on essays written. Each recipient will have the opportunity to read his/her winning essay at the Scholarship Event.
What is "Mas Y Mas" Guidance & Support Services?
Melinda's constant dedication and service to the community in and around the Toledo area, inspired her to find a way to help more people by starting Mas Y Mas.  The name Mas Y Mas translates to "More and More, in English, and reflects her desire to help more people to succeed. The organization offers a variety of resources to those in need, such as youth and adult services, academic support, vocational trades, Spanish and English translation, and so much more (más).
We look forward to providing students with financial assistance in furthering their education.  We are proud to have been able to expand our partnership and increase the amount of scholarship award monies for students. We also look forward to Mas y Mas (More and More) partnerships and academic funding opportunities Más y Más cada año, (More and More each year).