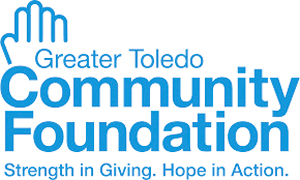 Greater Toledo Community Foundation (GTCF) is celebrating its 50th Anniversary. As the area's largest philanthropic institution, GTCF is a welcoming and inclusive organization that has engrained itself in our community through five decades of dedicated service. Through that dedication, we've been entrusted to distribute more than $290 million in grants to Toledo-area nonprofits and beyond throughout our first 50 years. Today, our Foundation holds more than 900 funds and $435 million in assets — and counting.
Over the past three years, Greater Toledo Community Foundation has invested a total of $451,800 through the community-driven Equity & Access Initiative Fund. We have committed to supporting this initiative for at least two more years with approximately $100,000 each year.
Some of the organizations that have benefitted from this and various other funding opportunities through GTCF include: Sofia Quintero Art & Cultural Center, LaConexion, Believe Center, Nuestra Gentre, and Greater Generations.
More information about the Equity & Access Initiative and other GTCF funding opportunities can be found at: https://www.toledocf.org/grants-2/