Tejano pioneer Gary Hobbs will perform this Friday, May 5th [Cinco de Mayo] at the Eastside Cantina in East Toledo. Yvonne and Fuego will also perform.
Gary Hobbs' rise among Tejano Music's elite performers has taken years of determination. Gary's history of hit records, gold and platinum awards, industry achievements, humanitarian contributions and hard work. He started his Tejano Music career in 1983.
Throughout his career he has recorded for Hacienda Records, RCA International, CBS International, Capitol Records, EMI Latin and Sony Discos. In 2001 Gary Hobbs went independent on all his new recordings.
Gary was raised in Eagle Pass, Texas along the Texas border and Piedras Negras, Coahuila; Mexico. This gave him a unique upbringing in listening to both Spanish and English radio that translated to a great tradition of excellent music with his very own style which makes him one of the most versatile singers in the Tejano Music Industry. His non-stop touring, recording and dedication to the Tejano Industry have earned him the love and respect of his family, friends and supporters.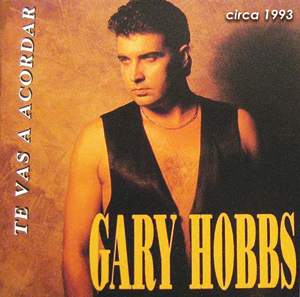 Throughout the years Gary Hobbs has won numerous Music Awards from the different Award Shows while amassing hits such as "Las Miradas", "Amame y Bésame", "Te Vas A Acordar" and "Por Favor Corazón" to name a few songs while charting Billboards Latin top list of songs and receiving 6 BMI Awards.
In 1996 Gary Hobbs was sponsored by Coca-Cola Classic in Atlanta, Georgia becoming only one of four Tejano Artists to ever been sponsored by the global brand. His sponsorship with Coca-Cola Classic were followed by sponsorships and appearances with Paul Mitchell, Churches Fried Chicken and Sears.
National TV appearances on Univision, Telemundo and Televisa TV Networks brought him to the forefront in exposing Tejano Music across the nation and Mexico.
Gary Hobbs continues to tour his 100+ dates a year promoting his classic hits and his new music.
SOURCE: Bio | Gary Hobbs.com