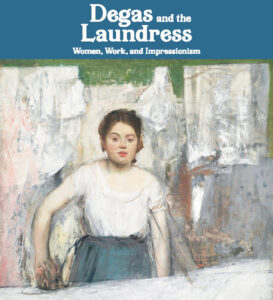 Events  
The Grog Shop and the CMA Present: Arooj Aftab, Vijay Iyer, and Shahzad Ismaily: Love in Exile  
Wednesday, October 4, 2023, 7:30–9:00 p.m.  
Gartner Auditorium  
The Grog Shop has partnered with the Cleveland Museum of Art to present Love in Exile, the trio of Arooj Aftab, Vijay Iyer, and Shahzad Ismaily—three of the most innovative composers and music-makers of today. Together, they create lush, haunting soundscapes of meditation and yearning, weaving bass, piano, and vocals into a breathtakingly unified sound. Aftab describes the project as being "about self-exile, and the search for freedom and identity, and finding it through love and music."
Individually, the artists' accolades are substantial: vocalist Arooj Aftab, the first Pakistani to win a Grammy Award, wows audiences worldwide with her mesmerizing live shows and otherworldly voice; MacArthur Fellow and Grammy nominee Vijay Iyer is one of today's most influential pianists; and multi-instrumentalist Shahzad Ismaily's sensitivity and technical acumen have made him a legend among musicians such as the late Lou Reed, for whom he was a session player. Each artist in the trio uses their distinct backgrounds and vast histories of collaboration as a starting point, forging a singular voice.
As Love in Exile, the three musicians bring a one-of-a-kind performance—defined by a sense of timeless beauty and sudden surprise—to Cleveland for the first time.
Tickets are $45–$62 and must be purchased through the Grog Shop's website.
Friday, October 6, 2023, 6:00–10:00 p.m.   
CMA members FREE; nonmembers, online purchase before day of event $16; nonmembers, online purchase day of event $18; nonmembers, purchase at the door (subject to availability) $25  
Showcase your fashionably creative side on October 6 at MIX: Mad Hatter, an evening inspired by the hat of the famous Alice in Wonderland character, which bears the marking of "10/6." In accordance with the theme, guests are encouraged to wear hats.
Nathan-Paul & the Admirables performs a set of hypnotic funk and soul music. Mango Mirage, a cosmic DJ, performs infectious grooves, worldly remixes, and deep cuts to bookend the evening. Food items, cocktails, beer, and wine are available to purchase from Bon Appétit. We can't wait to see you at the night's Friday extravaganza.
The entertainment schedule for the evening is as follows:
6:00 p.m.: Mango Mirage
7:15 p.m.: Nathan-Paul & the Admirables
8:45 p.m.: Mango Mirage
More information about Nathan-Paul & the Admirables can be found on their website.
Guests are invited to view the Cleveland Museum of Art's current special exhibition, China's Southern Paradise: Treasures from the Lower Yangzi Delta. Degas and the Laundress: Women, Work, and Impressionism opens on October 8.
Disclaimer: No full-face masks, heavy face paint, glitter, weapon-like props, or excessively oversized costumes are permitted. All costumes are subject to security screening. The Cleveland Museum of Art may refuse entry to any visitor whose costume does not comply with these requirements.
New this month!  
Degas and the Laundress: Women, Work, and Impressionism  
Sunday, October 8, 2023, through Sunday, January 14, 2024  
The Kelvin and Eleanor Smith Foundation Gallery  
This groundbreaking exhibition is the first to explore Impressionist artist Edgar Degas's representations of Parisian laundresses. These working-class women were a visible presence in the city, washing and ironing in shops open to the street or carrying heavy baskets of clothing. Their job was among the most difficult and poorly paid at the time, forcing some laundresses to supplement their income through sex work. The industry fascinated Degas throughout his long career, beginning in the 1850s and continuing until his final decade of work. He created about 30 depictions of laundresses, united for the first time in this exhibition. The artworks from this series—revolutionary in their emphasis on women's work, the strenuousness of such labor, and social class—were featured in Degas's earliest and most significant exhibitions, where they were praised by critics as epitomizing modernity.
Degas and the Laundress contextualizes these works with paintings, drawings, and prints of the same subject by the artist's contemporaries—including Gustave Caillebotte, Berthe Morisot, Pierre-Auguste Renoir, and Henri de Toulouse-Lautrec—as well as painters that he influenced and was influenced by, from Honoré Daumier to Pablo Picasso. It also presents ephemera, such as posters, photographs, and books, that reveals the widespread interest that Parisians of all social classes had in the topic of laundresses during the late 1800s.
The exhibition is accompanied by an interdisciplinary, richly illustrated publication featuring thematic essays by scholars of art history, literature, and history.
Ticket prices  
$15
Adults
$12
Seniors (65 and up)
College students with ID
Children ages 6 to 17
$10
Adult groups (10 or more)
$8
Member guests
FREE
CMA members
Children ages 5 and under
Docent-Led Exhibition Tours
Exhibition tours are offered at 3:30 p.m. Tuesdays, Fridays, and Sundays, as well as at 7:00 p.m. Wednesdays, October 17 through December 21; tickets required. Select "Tour 3:30pm" or "Tour 7:00pm" and your ticket quantity when reserving your exhibition ticket(s) and participate in the tour.
This exhibition is made possible with support from Christie's. Principal support is provided by Hahn Loeser & Parks LLP. Major support is provided by the John P. Murphy Foundation. Generous support is provided by the FRench American Museum Exchange (FRAME). Additional support is provided by Carl M. Jenks, Mr. and Mrs. Frank H. Porter Jr., and the Simon Family Foundation, a supporting foundation of the Jewish Federation of Cleveland.
This exhibition is supported by an indemnity from the Federal Council on the Arts and the Humanities.
On-Site Activities  
LUNCHTIME LECTURE   
From Rulers to Riders: The Cast of Characters in the Photographs of Raja Deen Dayal 
Tuesday, October 3, 2023, 12:00 p.m.    
Gartner Auditorium   
Free; ticket required  
Come to the CMA for a quick bite of art history. Every first Tuesday of each month, join curators, conservators, scholars, and other museum staff for 30-minute talks on objects currently on display in the museum galleries.
This month, CMA curator of photography Barbara Tannenbaum sheds light on the lives of the British elite and Indian maharajas depicted by Raja Deen Dayal in the album on view in the Mark Schwartz and Bettina Katz Photography Galleries.
This program is made possible with support from Gail C. and Elliot L. Schlang.
Wednesday, October 4, 2023, 1:00–2:15 p.m.
Select galleries 
Registration required
In partnership with the Alzheimer's Association, the CMA provides specialized gallery tours for those with memory loss (and one caregiver) designed to lift the spirit, engage the mind, and provide a relaxing and enjoyable social experience. Specially trained docents are sensitive to the interests and abilities of all visitors and encourage conversation, shared memories, and art enjoyment.
To register, call the Alzheimer's Association Cleveland Area Chapter at 216-273-4228.
Fridays, October 6, 13, 20, 27, 2023, 10:00–11:00 a.m.  
Location: Classrooms B and C  
Fees and registration*: Cost per session (four Fridays per session) for adult/child pair is $100, CMA members $85  
Young children and their favorite grown-up are introduced to art, the museum, and verbal and visual literacy in this playful program. Each class features exploration in the classroom, a gallery visit, and art making. Wear your paint clothes! October theme: art and nature.
Age group: Two to four years old, accompanied by a parent or guardian
VIP Preview: Degas and The Laundress: Women, Work, and Impressionism  
Friday, October 6, 2023, 10:00 a.m.–2:00 p.m.  
Leadership Circle members and upper level donors are invited to a VIP preview of Degas and The Laundress: Women, Work, and Impressionism.
Leadership Circle members and upper-level donors will receive a digital invitation. Timed tickets are required for the preview.
Please note, there will be no reception during this preview. Before or after the exhibition viewing, members are encouraged to enjoy a meal at Provenance Café or Restaurant. Reservations to dine at Provenance Restaurant may be made by calling 216-707-2600.
Join like-minded individuals who believe in the importance of art in our community and make the museum a priority in their philanthropic giving, ensuring the future of the CMA. Enjoy a more intimate connection with the museum through a variety of benefits, including invitations to exclusive educational programs, behind-the-scenes experiences, and curator- and director-led travel opportunities. Learn more about Leadership Circle.
Canal to Cuyahoga: Everlasting Plastics in Context  
Saturday, October 7, 2023, 10:00 a.m.–4:00 p.m.  
Gartner Auditorium  
FREE; ticket required  
Case Western Reserve University's Department of Art History and Art, in collaboration with SPACES and the Cleveland Museum of Art, is proud to host a two-day public symposium in celebration of the internationally recognized exhibition Everlasting Plastics. Cocurated by Tizziana Baldenebro, curator of special projects at SPACES, and Lauren Leving, curator at the Museum of Contemporary Art Cleveland, Everlasting Plastics is currently on view at the US Pavilion of the 2023 Venice Architecture Biennale (May 20–November 26, 2023). The symposium serves as a forum to consider our cultural relationship to the ubiquity of plastic, its impact on material cultures, and the consequences and possibilities it entangles for our collective futures. The second day of the symposium is being held at the Cleveland Museum of Art.
The day begins with a panel discussion featuring the five contributing artists to Everlasting Plastics: Xavi Laida Aguirre, assistant professor of architecture at the Massachusetts Institute of Technology; Detroit-based designer Simon Anton, cofounder of the design collective Thing Thing; Ang Li, assistant professor in the School of Architecture at Northeastern University; Norman Teague, assistant professor of industrial design in the School of Design at the University of Illinois Chicago ; and Cleveland-based sculptor and conceptual artist Lauren Yeager. The panel is moderated by Magdalena Moskalewicz, chief curator of FRONT International: Cleveland Triennial for Contemporary Art.
In the afternoon, attendees have the opportunity to participate in small group breakout sessions. The symposium concludes with a keynote presentation co-sponsored by the Department of English at CWRU featuring interdisciplinary writer, artist, and theorist Dr. Katie Schaag, assistant professor of theater and performance at Spelman College. Forging a space for connection and dialogue among artists, architects, curators, scholars, students, and members of the Cleveland community, the symposium traces the complex networks of plastic production, consumption, and waste from the Venetian Lagoon to the Lake Erie watershed, opening new possibilities for innovation, collaboration, and revitalization.
10:00 a.m. Welcome and Opening Remarks
10:30 a.m.–12:30 p.m. Artist Panel: Xavi Laida Aguirre, Simon Anton, Ang Li, Norman Teague, Lauren Yeager; Moderated by Magdalena Moskalewicz
1:30–2:30 p.m. Breakout Sessions
3:00–4:00 p.m. Keynote Lecture: Dr. Katie Schaag
This event is sponsored by the Department of Art History and Art at Case Western Reserve University, the Department of English at Case Western Reserve University, SPACES, and the Cleveland Museum of Art, with support from the Baker-Nord Center for the Humanities at Case Western Reserve University and FRONT International: Cleveland Triennial for Contemporary Art.
Wednesday, October 11, 2023, 7:30–9:00 p.m.  
Gartner Auditorium  
Join Bombino, dubbed "the Sultan of Shred" by the New York Times and "the World's Greatest Guitarist" by Noisey, for a night of incredible live music and "a groove you can ride to the end of the earth" (Billboard). NPR describes Bombino's music as "fluid and bluesy, his guitar playing is more than just an agile dance between rhythm and melody. It speaks and breathes across centuries."
Born in 1980 in the nomadic Tuareg encampment Tidene, just outside Agadez, Niger, Bombino came of age during much political upheaval, fleeing with his family to Algeria in 1990. He taught himself how to play guitar by watching videos of his heroes Jimi Hendrix, Dire Straits, Ali Farka Touré, and Tinariwen. After years of honing his skills back home and spending time as a shepherd in Libya, he left Africa and traveled to California in 2006 as lead soloist with Tidawt.
As the political landscape became more unstable in Niger in 2007, two of his friends and bandmates were accused of being "Tuareg rebels" and presumably killed by the government. Bombino fled to Burkina Faso, where he met filmmaker Ron Wyman in 2009. Ron helped produce Bombino's first record, Agadez (2011), which showcased Bombino's captivating vocals, his hypnotic, awe-inspiring guitar playing, and his evocative rhythms. The album was cited as one of NPR's best discoveries of the year.
In 2018, Bombino released his second album, Deran, which turned the guitar luminary and Tuareg folk hero into the first-ever Grammy-nominated artist from Niger.
"Aitma," the lead single from Bombino's latest release, Sahel, features his sparks-spraying guitar pyrotechnics, punctuated by howling ululations. It is a call to arms delivered in his native Tamasheq language. Tonight, Bombino and his band perform "Aitma" as well as additional music from Sahel, which was produced by David Wrench (David Byrne, Frank Ocean, Caribou, The xx) and recorded at Studio HIBA in Casablanca, Morocco.
More info about Bombino can be found on his website.
Tickets:  
$33–$45, CMA members $30–$40
Surface Tension: Water, Waterways, and Art: 49th Annual Cleveland Symposium  
Friday, October 13, 2023, 10:00 a.m.–4:00 p.m.  
John C. and Sally S. Morley Family Foundation Lecture Hall  
Speaker: CWRU Department of Art History and Art
The Cleveland Symposium is one of the longest-running annual art history graduate symposia in the United States, organized by students in the joint program between Case Western Reserve University (CWRU) and the Cleveland Museum of Art. This year, nine art history graduate students are presenting research papers on themes of water and art history. Their papers explore water in and around the creation, reception, and circulation of the visual arts and include a wide range of chronological and geographical subjects. To conclude the symposium, Dr. Carolyn Twomey of the University of Nebraska–Lincoln is delivering a keynote address.
This program is free and open to the public. Generous support for the symposium is provided by the School of Graduate Studies at CWRU.
Saturday, October 14, 2023, 10:00–2:00 p.m.  
Ames Family Atrium  
FREE  
Join us for an enchanting day and immerse yourselves in the mystical world of the supernatural. Delve into a rich tapestry of myths from around the world and the hidden symbolism of nature as we unleash our creative spirits together in a magical, family-friendly adventure. This fall's program explores mystery and folklore. Explore the museum with a travel guide that helps you navigate the symbols and stories that live in the CMA's permanent collection. This imagination-filled day includes art making, music, games, and more.
The event features the following activities:
Zoom in on real art objects with microscopes from the CMA's conservation team
Try hands-on object exploration with artworks from the CMA's education art collection
Create a creature-comfort terrarium with moss and natural materials
Contribute to a giant mythical creature–inspired community artwork
Collage your own supernatural guardian
Participate in a writing activity with Lake Erie Ink
Enjoy games, music, and more
MATERIAL MATTERS GALLERY TALK  
Beyond Hope: Upholstery and Textile Conservation Collaboration  
Wednesday, October 18, 2023, 12:00 p.m.  
Ames Family Atrium  
FREE; ticket required  
Speaker: Robin Hanson, Conservator of Textiles
Have you ever wondered how artworks in the CMA's collection are cared for? Join CMA conservators and technicians for guided tours of the galleries. Investigate artists' materials and processes and learn about how the museum preserves artworks for the future.
In 2011, the CMA acquired a gilded settee by British furniture designer Thomas Hope (1769–1831) that dates from around 1802 in a style known as English Regency. Three years later, the Metropolitan Museum of Art acquired a Thomas Hope gilded bench, which was slated for inclusion in the 2020 reopening of the Met's British galleries during its 150th anniversary celebrations. Textile conservator Robin Hanson discusses the collaborative treatment project for these two Thomas Hope pieces, which united curatorial and conservation staff from the two different institutions.
Gallery talks meet in the Ames Family Atrium at the information desk.
ADULT CONTINUING EDUCATION  
A Closer Look: Connections across the Medieval World  
Sold out  
In-person course:
Wednesdays, October 18, October 25, November 1, and November 8, 2023, 6:00–7:00 p.m.
Parker Hannifin Corporation Donor Gallery and select galleries   
In-person course:
Fridays, October 20, October 27, November 3, and November 10, 2023, 11:00 a.m.–12:00 p.m.
Parker Hannifin Corporation Donor Gallery and select galleries  
Both classes are sold out for the fall. Please add your name and email to the waitlist to be notified about future courses.
$100 nonmembers, $80 members
Instructor: Amanda Mikolic
Explore the collection of the Cleveland Museum of Art by getting a closer look. Courses give lifelong learners the opportunity to form a deeper connection with the museum and enrich their understanding of the CMA's collection of art and artifacts from around the world. All sessions are conducted in the museum galleries.
Join us for the next installment of the CMA's "A Closer Look" courses, which continues our exploration of the museum's collection into the medieval period and beyond. Priority registration for members begins on September 14, 2023, and members receive special pricing. There are two sections of the course to choose from this fall: Wednesdays at 6:00 p.m. or Fridays at 11:00 a.m.
This four-week course introduces the art of the medieval world using objects from the CMA's encyclopedic collection to demonstrate the connections between cultures in Europe, the Americas, and Asia. Artworks discussed cover a broad range of time, spanning from the 300s to 1600s. Individual sessions focus on cross-cultural themes, such as holy and sacred families, architecture and original contexts, vessels of everyday life, and symbols of power.
Please contact adultprograms@clevelandart.org with any questions.
HARVEY BUCHANAN LECTURE IN ART HISTORY AND THE HUMANITIES SPONSORED BY THE DEPARTMENT OF ART HISTORY AND ART AT CASE WESTERN RESERVE UNIVERSITY  
Sara Tyson Hallowell: Pioneer Curator and Art Advisor in the Gilded Age  
Friday, October 20, 2023, 5:00 p.m.   
John C. and Sally S. Morley Foundation Lecture Hall  
FREE  
Speaker: Carolyn Kinder Carr, PhD, formerly Deputy Director and Chief Curator of the Smithsonian Institution's National Portrait Gallery, alumna of the Department of Art History and Art at Case Western Reserve University
This lecture highlights aspects of Sara Tyson Hallowell's remarkable career as she develops a national reputation with critically acclaimed exhibitions in Chicago in the 1880s, enables Bertha and Potter Palmer to create the first important collection of Impressionist works in the Midwest, and forms friendships with artists, among them Mary Cassatt and Auguste Rodin.
Sensory-Friendly Saturdays at the CMA    
Saturday, October 21, 2023, 9:00–10:00 a.m.       
Sensory-Friendly Saturdays offer adaptations to meet diverse sensory-processing needs on the third Saturday of each month from 9:00–10:00 a.m.
Guests on the autism spectrum, people experiencing dementia, and people of all ages who have intellectual or developmental disabilities are invited to participate in a calming museum experience with less stimulation, before the museum opens to the public—reducing crowds, noise, and distractions.
Guests can explore the galleries at their own pace, relax in the designated "quiet area," and share this time and space with open-minded members of the community.
Here are some things to know before planning your visit:
All guests must pass through metal detectors at the entrance of the museum.
Families are encouraged to bring adaptive equipment, including wheelchairs, walkers, noise-reducing headphones, and technology. The Cleveland Museum of Art also offers a limited number of wheelchairs.
The Cleveland Museum of Art's store will be open at 9:00 a.m.
Sensory-Friendly Saturdays are free. Parking in the garage is $14 for nonmembers, $7 for members.
Once families enter on Saturdays, they are welcome to stay for the day. Museum doors open at 10:00 a.m. to the public.
ARTIST IN THE ATRIUM  
Saturday, October 21, 2023, 11:00 a.m.–3:00 p.m.  
Ames Family Atrium  
Every third Saturday of each month, stop by the Ames Family Atrium between 11:00 a.m. and 3:00 p.m. to get a firsthand look at the art-making process. Each session provides the opportunity to engage and interact with a different Northeast Ohio maker during pop-up demonstrations and activities. See their work unfold and learn how artists create. Explore a related selection of authentic objects from the CMA's education art collection in a pop-up Art Up Close session. See, think, and wonder.
Join acclaimed author, illustrator, and graphic novelist Sina Grace as he demonstrates his drawing process and gives a peek into the making of his illustrated book Superman: The Harvests of Youth published by DC Comics. Enter a raffle to win Grace's drawing and try your hand at creating your own heroic story.
This program is part of Superman's Cleveland: Lineage and Legacy organized by the Rust Belt Humanities Lab at Ursuline College and the Ohio Center for the Book at Cleveland Public Library.
This program is made possible, in part, by the National Endowment for the Humanities: Democracy demands wisdom. Any views, findings, conclusions, or recommendations expressed in this program do not necessarily represent those of Ohio Humanities or the National Endowment for the Humanities.
Wednesday, October 25, 2023, 7:30—9:00 p.m.  
Gartner Auditorium  
Since 1998, Le Poème Harmonique has brought together—around its founder, Vincent Dumestre—passionate musicians devoted to the interpretation of 17th- and 18th-century music. The ensemble's inventive and demanding programs are a testament to its enlightened approach to Baroque repertoires and to its in-depth work on vocal and instrumental textures.
Familiar with the world's greatest festivals and venues—Opéra Comique, Opéra Royal de Versailles, Philharmonie de Paris, Théâtre des Champs-Élysées, Ambronay Festival, Beaune and Sablé, Wigmore Hall (London), National Centre for the Performing Arts (Beijing), Wiener Konzerthaus (Austria), Concertgebouw (Bruges), BOZAR (Brussels), Oji Hall (Tokyo), Columbia University (New York), Teatro San Carlo (Naples), Accademia Nazionale di Santa Cecilia (Rome), Saint Petersburg Philharmonic, and BBC Proms—Le Poème Harmonique is also very engaged in Normandy, the cradle of its numerous creations and where it is in residence.
Le Poème Harmonique's discography now includes some 50 recordings that have been regularly acclaimed by critics and have had great success with the public.
Vincent Dumestre
His taste for the arts, creative feeling for Baroque aesthetics, explorer's flair, and love of collective projects naturally led Vincent Dumestre to delve into the repertoire of the 17th and 18th centuries and, in 1998, create the tailor-made ensemble Le Poème Harmonique. A faithful companion to his orchestra, Dumestre is today one of the most inventive and versatile artisans of the Baroque revival as a conductor and director, while continuing to pursue his first love—playing plucked string instruments.
He graduated from the École du Louvre (art history) and the École Normale de Musique de Paris (classical guitar) and studied lute, Baroque guitar, and theorbo with Hopkinson Smith, Eugène Ferré, and Rolf Lislevand, playing with the Ricercar Consort, La Grande Écurie et La Chambre du Roy, Hespèrion XX, and La Simphonie du Marais, among others.
Dumestre is also quite active in Normandy, where Le Poème Harmonique is in residence. His recordings have received the highest prestigious awards from the press, such as the Diapason d'Or and Choc de l'année 2022 from Classica for Le Bourgeois Gentilhomme (Château de Versailles Spectacles) and the Diamant from Opera magazine for Vivaldi's Nisi Dominus (Alpha Classics).
Dumestre is an Officer of the National Order of Arts and Letters and a Knight of the National Order of Merit.
More info about Vincent Dumestre and Le Poème Harmonique can be found on the group's website.  Le Poème Harmonique is subsidized by the French Ministry of Culture (DRAC of Normandy), the Normandy Region, the Department of Seine-Maritime, the City of Rouen, and the Centre National de la Musique and is a partner in the Démos—Philharmonie de Paris project. Le Poème Harmonique is in residence at the Singer-Polignac Foundation (Paris) as associate artist. For its projects in the Normandy region, Le Poème Harmonique receives support from the PGS Group.
Tickets
$33–$45, CMA members $30–$40
Final weeks!
Material and Immaterial in Korean Modern and Contemporary Art  
Through October 21, 2023  
Korea Foundation Gallery | Gallery 236  
FREE  
This thematic display explores how artists have manipulated materials and techniques as affective modes of communication to voice their thoughts, beliefs, and emotions. Lee Bul, a leading contemporary artist, is known for exploring issues of gender, oppression, and inequity. In her recent work Perdu CX (2021), Lee challenges the binary categories of organic and artificial and free-style drawing and crafted texture through her manipulation of lacquer and synthetic acrylic. Yun Hyong Keun's Umber-Black (1975), one of the museum's most recent acquisitions, on the other hand, illuminates how materials and processes echo the energy and psychology underneath: here, suppressed anger and frustration about South Korea's postwar dictatorship in the 1970s and 1980s. Finally, Lee Ufan, known for his minimalist sculptures and paintings, poetically explores the interrelationships among materiality, abstract concepts, and processes in Dialogue (2016).
Love Gardens / Forbidden Fruit  
Through October 29, 2023  
James and Hanna Bartlett Prints and Drawings Gallery | Gallery 101 
Before the advent of landscape as an independent genre in European art (a development usually placed in the 1600s), depictions of the natural world appeared on the borders of manuscripts and as the backdrop for portraits, devotional works, and biblical narratives. In these contexts, nature held symbolic and metaphorical meanings tied to natural cycles, God's generative power, Christian spirituality, and human love. Ranging from the Garden of Eden and courtly love gardens to the biblical deluge, prints and drawings in Love Gardens / Forbidden Fruit highlight humankind's fraught but interdependent relationship with the natural world. The 60 works on paper in the exhibition, spanning the late medieval through the Renaissance periods (about 1460 to 1600), are assembled entirely from the CMA's collection.
The Garden of Eden was the prototypical landscape for European artists, and the many themes of the Genesis story—such as creation, fertility, procreation, and sin—inform images throughout the exhibition. For example, prints portraying the Virgin Mary in an "enclosed garden" characterize her purity and chastity but also her fertile womb; in other cases, verdant gardens are places for illicit encounters and the exploration of carnal love. Nature's simultaneously nourishing and destructive dynamic also features prominently throughout the exhibition. Hermit saints retreat to the wilderness to strengthen their connection to God; yet, for some, the wilderness holds the potential for spiritual temptation, despair, and physical peril. Other images explore how landscape provides the metaphorical ground for the journey through life, but one that is rife with challenging terrain—and likely pitfalls. Using the new medium of printmaking as well as drawing, and with increasing attention to realistic renderings, Renaissance artists created images in which nature and its many meanings profoundly resonated with contemporary life. Love Gardens / Forbidden Fruit examines these themes through works by some of the era's most significant artists, including the Master E. S., Martin Schongauer, Albrecht Dürer, Fra Bartolommeo, Titian, Jacopo de' Barbari, Giulio Campagnola, Giorgio Ghisi, Nicolò Boldrini, Albrecht Altdorfer, and Pieter Bruegel the Elder.
This exhibition was supported in part by the Ohio Arts Council, which receives support from the State of Ohio and the National Endowment for the Arts.
Continuing Exhibitions   
When Salt Was Gold: Yangzhou, City of Riches and Art  
Through November 5, 2023  
Clara T. Rankin Galleries of Chinese Art | Gallery 240A  
When Salt Was Gold: Yangzhou, City of Riches and Art features over a dozen paintings, from monumental wall hangings to intimate album leaves, from the museum and private collections that illustrate the artistic production of Yangzhou, the most flourishing city of 18th-century China.
Situated north of the Yangzi River along the Grand Canal, Yangzhou linked cities in the lower Yangzi delta with major political headquarters in the north. A center of Buddhism and bronze mirror production during the Tang dynasty (618–906), the region's coastal marshes provided sea salt for the empire and generated unprecedented income for Yangzhou merchants, who had been managing its distribution on behalf of the government since the 1600s.
Yangzhou's wealth attracted artists, craftsmen, and literati who sought to make a living. Their patrons, mostly salt merchants, had mansions and gardens so grand that they hosted the Qing dynasty (1644–1911) emperors on their inspection tours. The merchant class sought recognition through establishing close ties to the court and by socializing with literati-officials.
Painters catered to the tastes of merchants and urban dwellers, combining the aesthetics of the literati with novelties in subject matter and style. Eccentricity, humor, a sketchy approach, and close-up compositions are characteristic of their works for sale, innovations that would later inspire modern artists in Shanghai.
Samson Young: Sonata for Smoke  
Through November 19, 2023  
Gallery 224B  
How do we take hold of what is impermanent? This question is at the heart of Sonata for Smoke. Samson Young created the work while at an artist residency at the Zen temple Ryosoku-in in Kyoto. In that setting, he choreographed a sequence of ritualistic actions to trigger the emission of smoke, recording the image and sounds of that ephemeral substance on video. Throughout, the equipment used to capture the smoke is included in the video's frame. This brings into focus the labor of grasping a transitory substance.
Through December 3, 2023 
Jon A. Lindseth and Virginia M. Lindseth, PhD, Galleries of the Ancient Americas | Gallery 232  
FREE
The six textiles in the current installation from the permanent collection were made by weavers of the ancient Chimú civilization, which took root on Peru's north coast in the year 1000. Over the next four centuries, the Chimú created an empire that lasted until the 1460s, when the Inka swept out of the Andes Mountains to incorporate it into their own imperial domain. The garments—fabricated from undyed, white cotton and surely worn by Chimú nobility—represent the major articles of ancient Andean men's wear; several may have been part of a matched set. They embody important principles of the Chimú textile aesthetic, one being a love of combining different textures, some dense and sculptural and others so open and airy they are nearly invisible.
Native North American Textiles  
Through December 3, 2023 
Sarah P. and William R. Robertson Gallery | Gallery 231  
FREE
Newly on display from the permanent collection are two Diné (Navajo) garments from the late 1800s—a woman's dress and a rug woven for the collector's market, modeled on the Diné shoulder blanket. Also new on view is a watercolor from the 1920s by the Pueblo artist Ma Pe Wi (Velino Shije Herrera), who was key to a major development in Southwest Indigenous arts as Native people took control of representing their own cultures after centuries of marginalization.
Through December 12, 2023  
The Kelvin and Eleanor Smith Foundation Japanese Art Galleries | Galleries 235A–B   
The relationship of people to animals is ever evolving as we continue to learn more about the other life-forms with which we share our planet. Each culture offers unique perspectives on our connection to animals. The history of representing the finned, furry, and feathered residents of the worlds of sea, land, and sky in Japan began with clay figurines of mammals—wild boars, for example—made around 2,500 to 900 years before the common era. These days, they include robotic animals made of metal, plastic, and synthetic fibers, such as dogs and seals. In the future, we may look upon them as art too. This installation features images of animals made in Japan for a variety of purposes over the past 1,500 years and explores the often overlapping decorative, functional, and symbolic roles they have served.
China's Southern Paradise: Treasures from the Lower Yangzi Delta  
Through January 7, 2024  
The Kelvin and Eleanor Smith Foundation Exhibition Hall  
China's Southern Paradise: Treasures from the Lower Yangzi Delta is the first exhibition in the West that focuses on the artistic production and cultural impact of a region located in the coastal area south of the Yangzi River.
Called Jiangnan, this region has throughout large parts of its history been one of the wealthiest, most populous, and most fertile lands. For millennia, it has been an area of rich agriculture, extensive trade, and influential artistic production. Art from Jiangnan—home to such great cities as Hangzhou, Suzhou, and Nanjing, as well as to hilly picturesque landscapes stretched along rivers and lakes—has defined the image of traditional China for the world.
The exhibition features about 200 objects from Neolithic times to the 18th century, ranging from jade, silk, prints, and paintings to porcelain, lacquer, and bamboo carvings. Jiangnan's lush, green scenery inspired artists to conceive it as heaven on earth. Treasures from the Lower Yangzi Delta explores how this region gained a leading role in China's artistic production and how it succeeded in setting cultural standards. This international exhibition presents works of art from private and public collections and museums in the United States, Europe, China, and Japan.
Exhibition Tickets 
Adults $15; seniors, students, and children ages 6 through 17 $12; Adult groups (10 or more) $10; Member guests $8; children 5 and under and CMA members FREE
The CMA recommends reserving tickets through its online platform by visiting the China's Southern Paradise: Treasures from the Lower Yangzi Delta exhibition page. Tickets can also be reserved by phone at 216-421-7350 or on-site at one of the ticket desks.
Principal support is provided by June and Simon K. C. Li and the MCH Foundation. Major support is provided by the American Friends of the Shanghai Museum and the E. Rhodes and Leona B. Carpenter Foundation. Generous support is provided by an anonymous supporter and the National Endowment for the Arts. Additional support is provided by the Blakemore Foundation, William and Terry Carey, the Gramercy Park Foundation, Carl M. Jenks, the Metropolitan Center for Far Eastern Art Studies, Xiling Group, and Zheng He Management Group.
The exhibition catalogue for China's Southern Paradise: Treasures from the Lower Yangzi Delta was produced with the generous support of the MCH Foundation.
Generous support of the exhibition symposium is provided by the Kingfisher Foundation.
Egyptomania: Fashion's Conflicted Obsession  
Through January 28, 2024  
Arlene M. and Arthur S. Holden Textile Gallery | Gallery 234 | Gallery 107  
FREE  
Egyptian art has long served, and continues to serve, as a primary inspiration for fashion designers, solidifying the legacy of Egyptomania—the influence of the art of ancient Egypt. This exhibition, on view in the CMA's textile and Egyptian galleries, brings together around 50 objects that explore the influence of Egyptomania in fashion by juxtaposing contemporary fashion and jewelry loaned from around the world with fine and decorative artworks from the CMA collection. Egyptomania: Fashion's Conflicted Obsession examines designers' interpretations of themes, such as Egyptian dress, funerary process, and religion, that shape our contemporary perceptions of ancient Egyptian culture.
The complex history of European imperialism in Egypt, which dates back to the ages of the Greeks and Romans, has made Egyptomania in European and American art controversial. After a lull in diplomatic European interactions with Egypt from the Middle Ages to the 18th century, the 1798 invasion of the country by the French army, led by Napoleon Bonaparte, reinvigorated European and American interest in ancient Egyptian art and culture.
European archeological expeditions throughout the 19th and 20th centuries sent back massive amounts of Egyptian art to European and American museums, rousing a recurring interest in its forms in decorative arts, architecture, and fashion. After the 1922 discovery of King Tutankhamun's tomb, fashion's leading minds, from Paul Poiret to accessory enterprises like Cartier, fiercely embraced ancient Egyptian art as inspiration, making Egyptomania a staple design element. Since then, interest in ancient Egyptian culture has expanded rapidly across media, particularly platforms adjacent to the fashion industry. The exhibition also displays videos of runway shows that demonstrate fashion's continued discourse with Egyptian art.
Numerous questions raised by the intersection between Egyptomania and fashion in today's social climate are also examined in the exhibition. Dialogues about cultural appropriation, ancient Egypt's place in African history, and Black empowerment continue to bubble to the surface, critiquing fashion's conflicted obsession with Egyptian art.
Generous support of Egyptomania: Fashion's Conflicted Obsession is provided by Maison Yeya. Additional support is provided by the Textile Art Alliance.
Raja Deen Dayal: The King of Indian Photographers  
Through February 4, 2024  
Mark Schwartz and Bettina Katz Photography Galleries | Gallery 230  
FREE  
In 2016, the museum acquired 37 photographs made by Raja Deen Dayal (1844–1905), hailed as the first great Indian photographer. This exhibition marks the Cleveland debut of these rare images, all of which come from a single album and were shot in 1886 and 1887, an important juncture in the artist's life. On display alongside Dayal's photographs are historical Indian paintings, textiles, clothing, and jewelry from the museum's collection. These objects provide viewers with insight into the cultural context and help translate the objects in the photographs from monochrome into color.
Dayal was a surveyor working for the British government when he took up photography as a hobby in 1874. In 1885, he attempted to make it his career and by 1887 had cemented his stature as one of the country's top photographers, British or Indian. This rare early album pictures both the maharajas of princely India and the British colonial elite.
Dayal produced formal portraits but also more personal views of the Indian nobility. In a moving portrait of a 10-year-old maharaja, Dayal reveals the boy beneath the crown. Weighed down by necklaces and jewels, he occupies a chair that is too tall for him; his stockinged feet curl under so they touch the ground.
Dayal's talent also won him access to the highest levels of British society. He photographed government meetings and leisurely afternoons of badminton and picnics, costume parties, and even a private moment of communion between an Englishman and his bulldog. Dayal portrayed how the British brought England with them to India and in some images, the Indian servants who supported that lifestyle. The photographer cultivated his relationship with the military by documenting troop maneuvers, several views of which are included.
Visually striking, seductively charming, and highly informative, these photographs and objects offer new insights into the early career of India's most important 19th-century photographer and into British and Indian life at the height of the colonial "Raj."
Raja Deen Dayal: The King of Indian Photographers is made possible with support from Raj and Karen Aggarwal and Anne T. and Donald F. Palmer.
Through March 3, 2024  
Gallery 242B  
Trees and other plants endowed with supernatural qualities have a long history in the visual culture and literature of India. Throughout the South Asian subcontinent, many populations recognize the power of divinities who personify the life-giving forces of nature to confer gifts of abundance: food, wealth, and children. In art, an image of a woman or goddess of child-bearing age could visually signal the same ideal as depictions of trees or other types of vegetation bearing fruits and flowers. This ideal is auspiciousness, which refers to the success and good fortune brought by entities that give and support life. Filling spaces with vegetal imagery communicates plenitude and auspiciousness, which, in turn, are considered visually beautiful.
In paintings, textiles, and jewelry, images of supernatural plants mark the presence of magic associated with the powers of nature. Individual flowers also connote specific concepts to the knowledgeable viewer. The lotus, a water flower, signals birth, creation, preservation, and transcendence. Narcissus, which blooms in early spring, references mystical renewal or rebirth. Roses are used in the context of love and fidelity.
Talking trees, animal-bearing plants, and other supernatural aspects of nature feature in stories that circulated among travelers across land and sea routes connecting India with the greater Islamic world. The works in this gallery reveal how extraordinary vegetative imagery resonated internationally and across religious and social divides.
Colors of Kyoto: The Seifū Yohei Ceramic Studio  
Through March 10, 2024  
Julia and Larry Pollock Focus Gallery | Gallery 010  
Colors of Kyoto: The Seifū Yohei Ceramic Studio showcases works in porcelain and stoneware made by the Kyoto-based studio of Seifū Yohei from the late 19th to the mid-20th century. While the studio is known for the role of Seifū Yohei III (1851–1914) as an Imperial Household Artist (Teishitsu gigei'in), it has only recently received sustained scholarly attention. The exhibition is the first in North America to comprehensively examine the studio's output from the time of its founder, Seifū Yohei I (1801–1861), through that of its fourth-generation head, Seifū Yohei IV (1871–1951). This fulsome presentation of their creations is made possible through a gift of more than 100 individual and sets of works from the James and Christine Heusinger Collection, an assemblage strategically acquired over the past three decades with the goal of representing the full range of forms and styles produced under the Seifū Yohei name. The show and its catalogue also use the collection as a lens through which to analyze aspects of the modernization of Japan and to consider the history of international trade.
Just over 400 years ago, ceramists in Japan first successfully fired porcelain, and from the mid-1600s, Japan took advantage of a gap in the global porcelain trade left by the temporary exit of China from the market, following the demise of the Ming dynasty (1368–1644) and the maritime prohibitions of the early Qing dynasty (1644–1911), to secure orders for its porcelains in Europe.
From the late 1800s, participation of Japanese ceramists in international expositions also became a forum for constructing national identity. While it has garnered less attention in exhibitions and publications outside Japan, there was a robust domestic market for Japanese porcelains as well, including vessels for use in sencha, or Chinese-style tea, gatherings. Colors of Kyoto features works by members of the Seifū family that reflect both the ceramics culture of Kyoto, an ancient city and former capital of Japan, as well as the artists' engagement with Chinese forms and techniques as an alternative way to bring Japanese porcelain into the modern era at a time when Western cultures were leaving a major mark in Japan.
Colors of Kyoto: The Seifū Yohei Ceramic Studio is funded in part with a generous award from the Japan Foundation 2023 Exhibitions Abroad Support Program.
Liturgical Textiles from Late Medieval Germany  
Through August 4, 2024
Gallery 115  
The Cleveland Museum of Art has a particularly rich selection of liturgical textiles (textiles used during religious ceremonies) from the Middle Ages (about 500–1500). In cathedrals, monasteries, and parish churches, they were used at many different points of church life. They covered the altar table, were used during mass, or served as vestments, or garments, for the clergy. They were usually richly decorated with pictorial programs, allowing insights into the thinking and piety of each time period.
They were often produced within monastic communities. Nuns, in particular, are believed to have made textiles. In the late Middle Ages (about 1200–1500), production increased sharply, and especially in Italy, textiles were also produced industrially on a large scale and delivered throughout Europe.
Textiles are particularly sensitive to light, and accordingly, they can only be exhibited for a limited period in order to preserve their colors and fabrics for later generations by keeping them in a dark, climate-controlled space.
On-Site Collection Tours   
Tuesday through Friday, 11:00 a.m. and 1:00 p.m.
Saturday and Sunday, 1:00 p.m.
FREE; ticket required 
Join a public tour to learn new perspectives and enjoy great storytelling about works in the museum's collection. Tours depart from the information desk in the Ames Family Atrium. Tickets may be reserved at cma.org or on-site at the ticket desk. Tours are limited to 15 participants per group.
Transformer Station On-Site Activities    
1460 West 29th Street, Cleveland, OH 44133 Cleveland, OH 44113
Through February 3, 2024  
Fusing traditional Japanese art forms with contemporary digital animation, the Japanese artist Tabaimo's 2009 artwork Blow is on view at Transformer Station for the first time since its 2012 acquisition by the Cleveland Museum of Art. A pioneering video artist, she created Blow as a four-channel, immersive video installation that blurs lines between fantasy and reality.
Upon entering the immersive exhibition, visitors are transported to a constructed world of the artist's creation. Animated bubbles, fragmented body parts, and various plants float through space in a five-minute looped video. Using a kind of printmaking technique that recalls the artist's inspiration from Japanese woodcut prints, she often layers different drawings to create her digital videos. For the human body parts seen throughout Blow, she drew the musculature, skeleton, veins, and skin separately, then scanned and combined them for a result that is realistic yet imperfect. The accompanying audio, which mimics the dripping and rushing of water, is an acoustic collage of digitally invented sounds.
The open-ended, fragmentary nature of the piece is intentional, as the artist often draws from personal experiences and emotions, but she says, "I leave fifty percent up to the viewer. The core of my work is something to be thought through, experienced."
On view in the Crane Gallery is another work by Tabaimo, The Obscuring Moon (2016), which draws on the artist's inspiration from traditional Japanese prints, taking them to animated, fantastical ends.
Learn more about Transformer Station, including hours of operation.
Blow is a presentation of the Cleveland Museum of Art at Transformer Station. All exhibitions organized by the Cleveland Museum of Art are underwritten by the CMA Fund for Exhibitions.
CMA Community Arts Center On-Site Activities    
2937 West 25th Street, Cleveland, OH 44113
Free parking in the lot off Castle Avenue | Estacionamiento gratis en la Avenida Castle
Saturday, October 7, 2023  
11:00 a.m.–1:00 p.m.
FREE  
Learn to juggle words with images in unexpected ways with artist Juan Fernandez. Work in the company of others to create a page of comics, drawings, or poetry for a published zine to be released for free at the following workshop. Reserve your spot today!
Free. All ages. All experience levels. Supplies included.
Artist | Artista: Juan Fernandez (habla español)
Family FUNdays | Día De Alegria Familiar 
Every first Sunday of each month | Cada Primer Domingo del mes, 1:00–4:00 p.m.
Enjoy free family fun and explore art celebrating community. This event features family-friendly games, movement-based activities, art making, and even a family parade! All activities are COVID-19 conscious and open to all ages and abilities.
Únase a nosotros para divertirse con familia, mientras exploramos el arte celebrando comunidad. Gratis para participar. Juegos para toda la familia, actividades basadas en movimientos, creación de arte e incluso un desfile familiar. Todas las actividades son conscientes por el covid y abiertas a todos los edades y habilidades.
Every Saturday | Cada Sabado, 1:00–4:00 p.m.
Enjoy free, drop-in art making for the whole family. A monthly theme connects community, art, and exploration.
Disfrute actividades de arte gratuita para toda la familia. Un tema mensual conecta la comunidad, el arte y la exploración.
Hours | Horario
Friday, 2:00–7:00 p.m. | Viernes, de 2:00 a 7:00 p.m.
Saturday and Sunday, 10:00 a.m.–5:00 p.m. | Sábado y Domingo, de 10:00 a.m. hasta las 5:00 p.m.
Closed Monday to Thursday | Cerrados Lunes a Jueves
Halloween Hats with Sheela Das | Sombreros de Halloween con Sheela Das  
Sunday, October 1 | 1:00–4:00 p.m. | Domingo, 1 de octubre   
Free. All ages. All experience levels. Supplies included. Drop in; no registration required.   
Start your Halloween costume crafting at the Community Arts Center! Artist Sheela Das leads participants in making simple headpieces for the holiday. Choose from our buffet-style material station to begin making the costume you have always dreamed of! Participants are invited to bring any materials (fabric or recyclables) they are interested in incorporating or sharing with others. The crafting focuses on headpieces, and participants can continue to add to their costume at home.
¡Comienza tu elaboración de disfraces de Halloween en el Centro de Artes Comunitarias! La artista Sheela Das direge a los participantes en la fabricación de tocados simples para las vacaciones. ¡Elige entre nuestra estación de material estilo buffet para comenzar a hacer el disfraz que siempre has soñado! Se invita a los participantes a traer cualquier material (tela o materiales reciclables) que estén interesados en incorporar o compartir con otros. La artesanía se centra en los tocados y los participantes pueden continuar agregando a su disfraz en casa.
Gratis. Todas las edades. Todos los niveles de experiencia. Suministros incluidos. Sin cita previa; no es necesario registrarse.   
All education programs at the Cleveland Museum of Art are underwritten by the CMA Fund for Education. Major annual support is provided by Brenda and Marshall Brown, Mr. and Mrs. Walter E. Fortney, Florence Kahane Goodman, Eva and Rudolf Linnebach, and the Kelvin and Eleanor Smith Foundation. Generous annual support is provided by an anonymous supporter, the M. E. and F. J. Callahan Foundation, Mr. and Mrs. Walter R. Chapman Jr., Char and Chuck Fowler, the Giant Eagle Foundation, the Lloyd D. Hunter Memorial Fund, Bill and Joyce Litzler, the Logsdon Family Fund for Education, William J. and Katherine T. O'Neill, Mandi Rickelman, Betty T. and David M. Schneider, the Sally and Larry Sears Fund for Education Endowment, Roy Smith, the Trilling Family Foundation, and the Womens Council of the Cleveland Museum of Art.
The Cleveland Museum of Art is funded in part by residents of Cuyahoga County through a public grant from Cuyahoga Arts & Culture.
Education programs are supported in part by the Ohio Arts Council, which receives support from the State of Ohio and the National Endowment for the Arts.
All exhibitions at the Cleveland Museum of Art are underwritten by the CMA Fund for Exhibitions. Principal annual support is provided by Michael Frank and the late Pat Snyder, the John and Jeanette Walton Exhibition Fund, and the late Roy L. Williams. Generous annual support is provided by an anonymous supporter, the late Dick Blum and Harriet Warm, Gary and Katy Brahler, Cynthia and Dale Brogan, Dr. Ben and Julia Brouhard, Brenda and Marshall Brown, Mr. and Mrs. Walter R. Chapman Jr., Richard and Dian Disantis, the Jeffery Wallace Ellis Trust in memory of Lloyd H. Ellis Jr., Leigh and Andy Fabens, the Frankino-Dodero Family Fund for Exhibitions Endowment, Janice Hammond and Edward Hemmelgarn, Carl T. Jagatich, Cathy Lincoln, Eva and Rudolf Linnebach, William S. and Margaret F. Lipscomb, Bill and Joyce Litzler, Lu Anne and the late Carl Morrison, Jeffrey Mostade and Eric Nilson and Varun Shetty, Tim O'Brien and Breck Platner, William J. and Katherine T. O'Neill, Henry Ott-Hansen, Michael and Cindy Resch, Betty T. and David M. Schneider, the Kelvin and Eleanor Smith Foundation, Margaret and Loyal Wilson, the Womens Council of the Cleveland Museum of Art, and Claudia Woods and David Osage.