TOLEDO, May 25, 2023: Advocates for Basic Legal Equality, Inc. (ABLE), Legal Aid of Western Ohio, Inc. (LAWO), and the Toledo Bar Association Pro Bono Legal Services Program (TBA) honored three individuals for their extraordinary service to people living in poverty in northwest Ohio at its annual awards gala: Ramón Pérez for his life-long dedication to advocating for the Latino community; Eugenio Mollo, Jr. for his immigration work; and the Appellate Judge Myron C. Duhart for his long-time support of Legal Aid and people and communities living in poverty.
The awards were presented during the Access to Justice Awards Dinner Gala Dinner on May 25, 2023, at The Pinnacle in Maumee. The event, which is attended by over 300 guests each year, is led by the northwest Ohio legal community with proceeds to support legal services.
Ramón Pérez is receiving the 2023 Community Advocacy Award for his life-long contributions as a community organizer, fighting on behalf of Toledo's Latino community. Since the 1980s, Ramón has knocked on doors, organized sit-ins, hosted community conversations, and connected low-income people with the tools and resources they need to improve their lives, always stressing the need to vote. Ramón's past work history includes organizing with the Farm Labor Organizing Committee (FLOC) and One Village Council.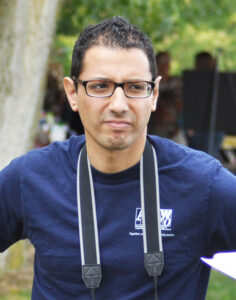 The 2023 Public Interest Law Award recipient was Eugenio Mollo, Jr., a Clinical Assistant Professor of Law at the University of Toledo College of Law (UToledo). Eugenio recently launched the Immigrant Justice Clinic at UToledo, which introduces law students to substantive immigration law issues and the theory and practice of core lawyering skills. Under Eugenio's supervision, law clinic students can represent local community members with critical legal needs working through the U.S. immigration system.
The 2023 Distinguished Service Award was awarded to the Myron C. Duhart of the Ohio Sixth District Court of Appeals for his consistent and generous support of LAWO and ABLE's events and campaigns, his service on the Awards Selection Committee for the Access to Justice Awards Dinner, and his longstanding, often quiet, encouragement and support of the fight for equal justice. Judge Duhart has also been a long-time champion of Toledo's neighborhoods experiencing lack of opportunity and is a true warrior for justice. He is a member of the Toledo Bar Association, the Lucas County Bar Association, the Ohio State Bar Association, and the National Bar Association. He is the past President of the Toledo Bar Association, the Thurgood Marshall Law Association, and the University of Toledo College of Law Alumni Board of Governors.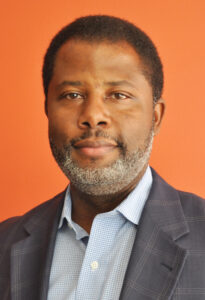 This year's Access to Justice Awards Dinner keynote speaker was Mónica Ramírez. Ms. Ramírez is an attorney, author, and activist fighting for the rights of farmworkers, migrant women workers, and the Latino community. She is the founder of Justice for Migrant Women and co-founder of Alianza Nacional de Campesinas, The Latinx House, and Poderistas. She has received numerous awards, including Harvard Kennedy School's first Gender Equity Changemaker Award, Feminist Majority's Global Women's Rights Award, the Smithsonian's 2018 Ingenuity Award, and the Hispanic Heritage Award.
Current sponsors at the Associate and Partner Sponsorship levels were: Area Office on Aging of Northwestern Ohio, Inc.; R. Jeffrey & Kathleen Bixler; Bowling Green State University; Brouse McDowell, LPA; Dana Incorporated; Eastman & Smith, Ltd., Fifth Third Bank; Gallon, Takacs & Boissoneault; Greater Toledo Community Foundation; HOT Graphics; Latino Alliance of Northwest Ohio; Leslie Murray Law; Anita López- Lucas County Auditor; Owens Corning; Owens-Illinois; Malone, Ault & Farell; Marshall and Melhorn, LLC; Marathon Petroleum; Nationwide Children's Hospital- Toledo; RCO Law; Schaffer & Associates, LPA; Shumaker, Loop & Kendrick, LLP; Spengler Nathanson, PLL; The Ability Center; The Fair Housing Center; The University of Toledo; Trust Company Family Offices; UBS Financial Services, Inc., and YWCA of Northwest Ohio.