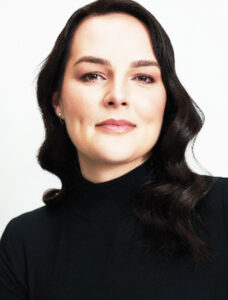 By Larry Arreguin            
TOLEDO, OH, September 25, 2023: It's over 16 hours from her home town of Spring Hill, Florida to the University of Michigan, where Sarah Coit earned a Master's Degree. Next week, she returns to the Midwest to star as Angelina, in Cinderella (La Cenerentola), at the Toledo Opera.
The journey has been long and includes stops as a Resident Artist with the Utah Opera, a Gerdine Young Artists at the Opera Theatre of St. Louis and several prizes and awards throughout the country.  While in Utah she visited over 500 schools in 2 years, introducing the opera to students of all ages.
With tremendous passion for what she does, she also recognizes that without the support system it would be difficult.  She also credits a friend for encouraging her to pursue the roll as Angelina.
"Opera is not boring," Sarah shares. Next week we will have an opportunity to witness a team of experts acting, singing and setting a stage in dramatic fashion.
For more information about Cinderella at the Toledo Opera, visit www.toledoopera.org/upcoming-performances/season-event/cinderella-la-cenerentola/
For more information about Cinderella at the Toledo Opera, visit www.toledoopera.org